Page last updated on August 20, 2018 at 4:09 pm
onBoard manages board and commission information.
This information includes: 
Appointments (who is serving in a specific seat) 
Vacancies (available seats)
Public application processes
Related documents (agendas, minutes, packets)
Legislation (resolutions, ordinances, etc)
Meeting information (date/time/place).
 
onBoard also provides feeds/APIs to allow integration of this information with other systems and websites (Drupal for instance). 
The main home screen lists all Boards and Commissions in the system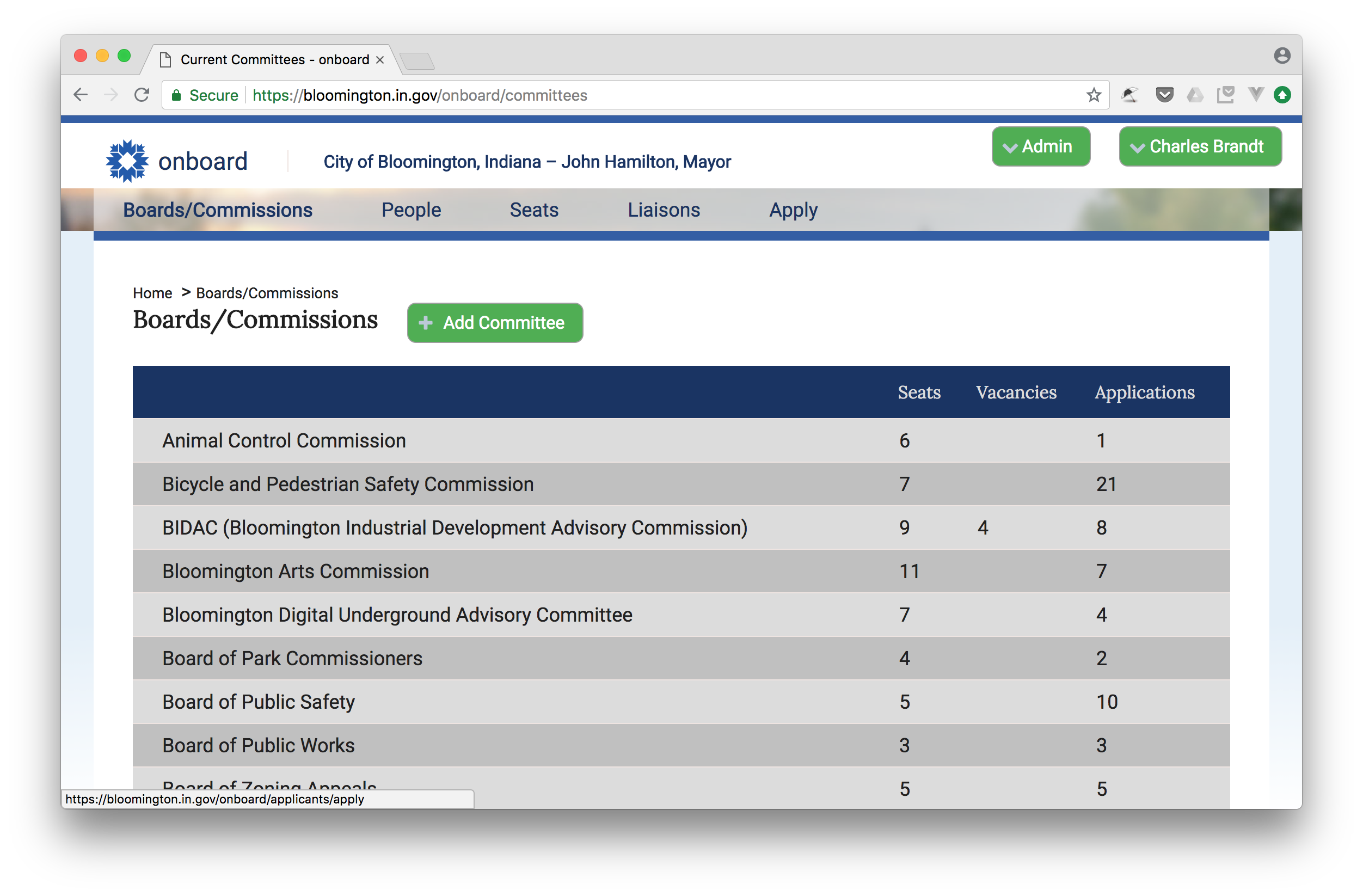 Details about a board or commission are available after selecting one from the list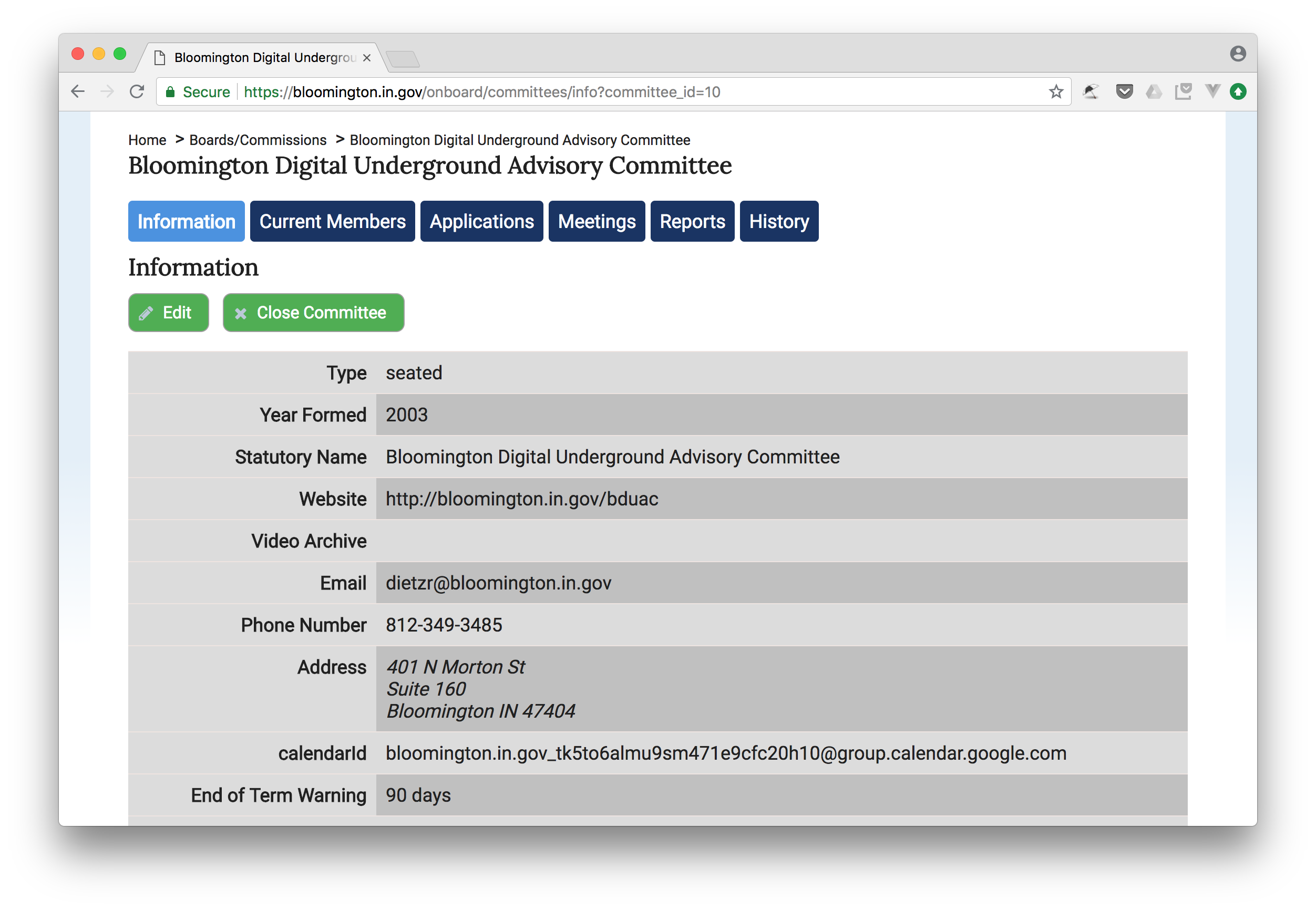 "Current members" shows who is serving in what seat. This is also where new appointments can be added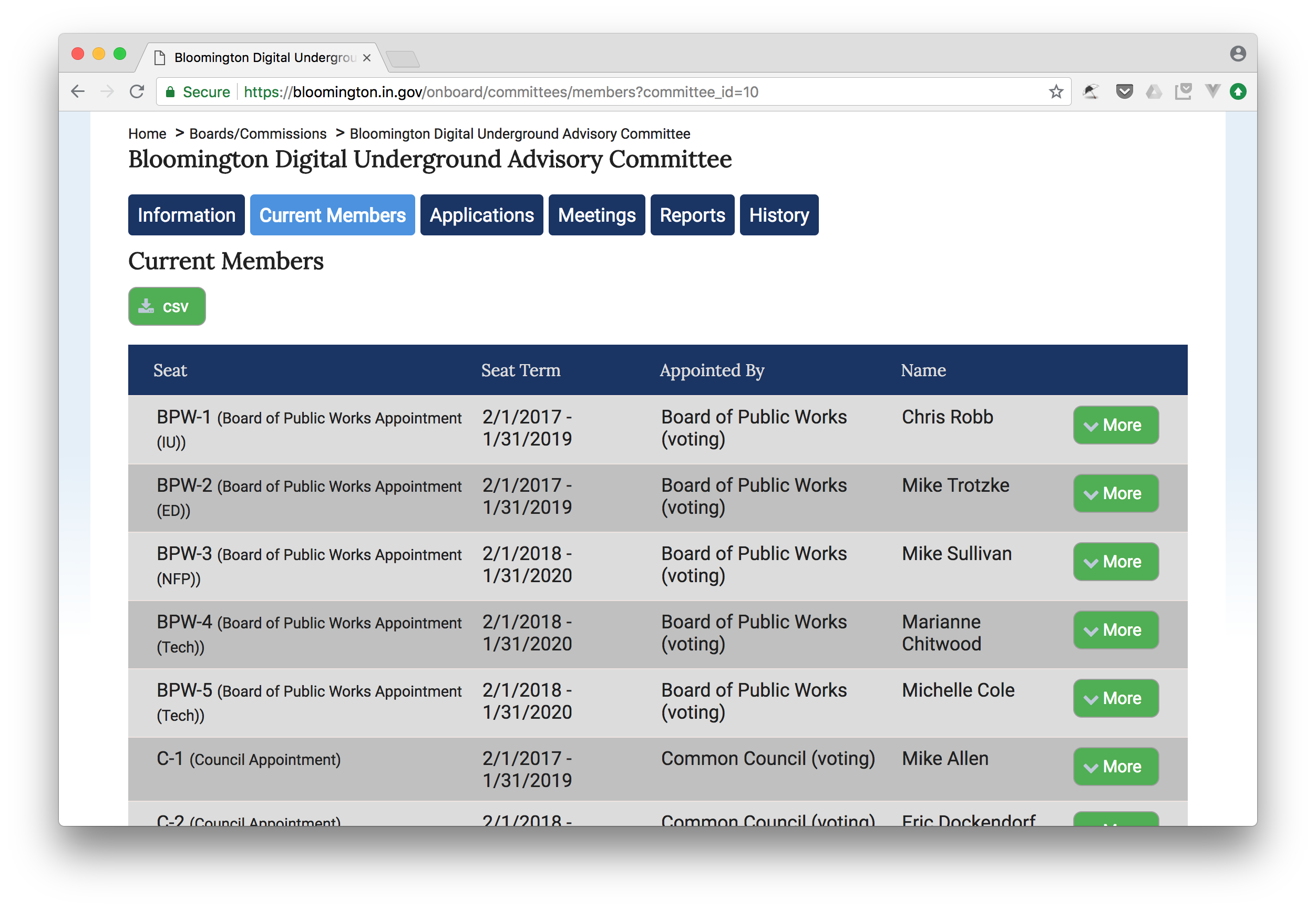 Any applications to a board or commission are tracked under the applications tab.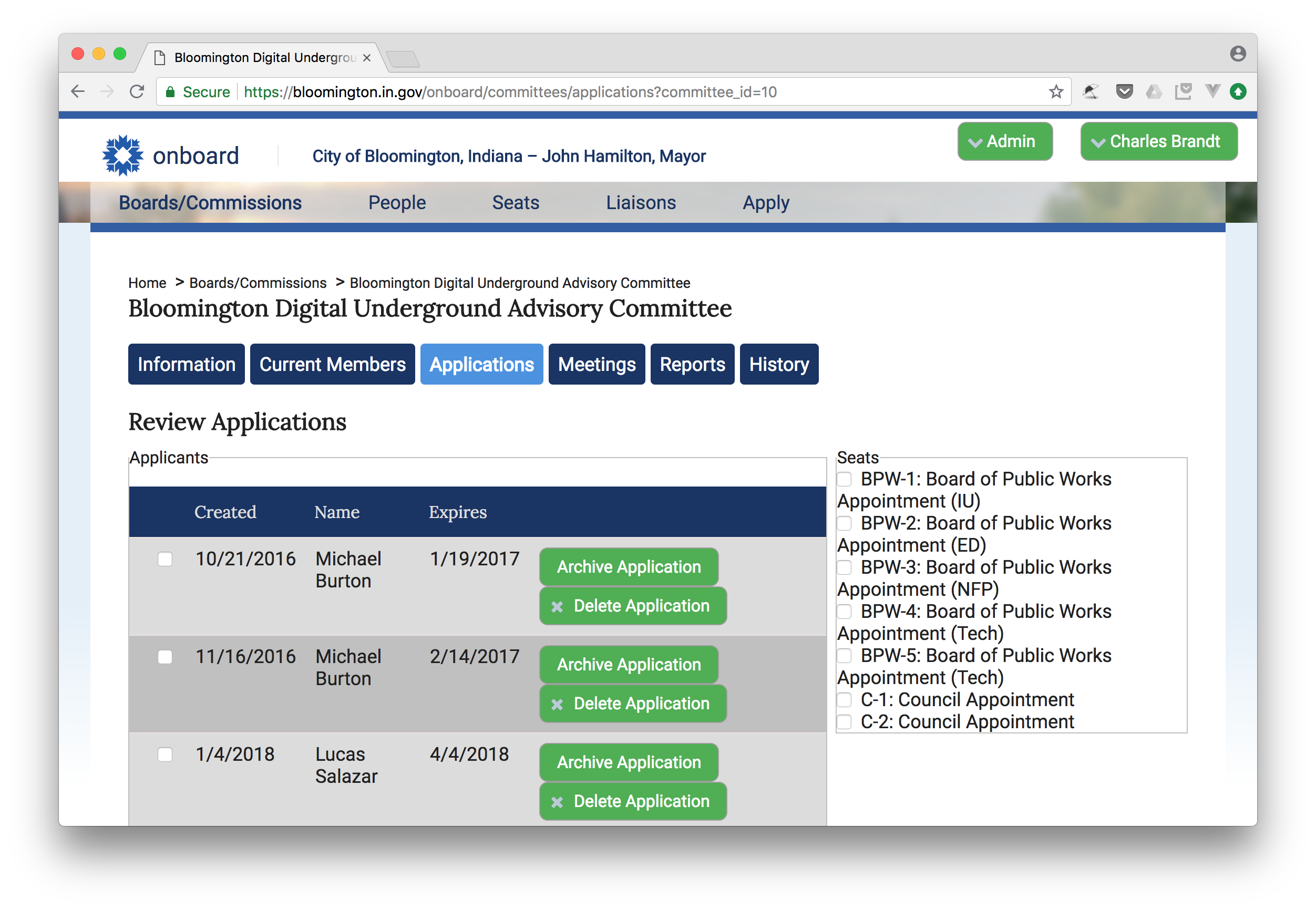 The meetings tab allows liaisons to associate documents with a specific meeting.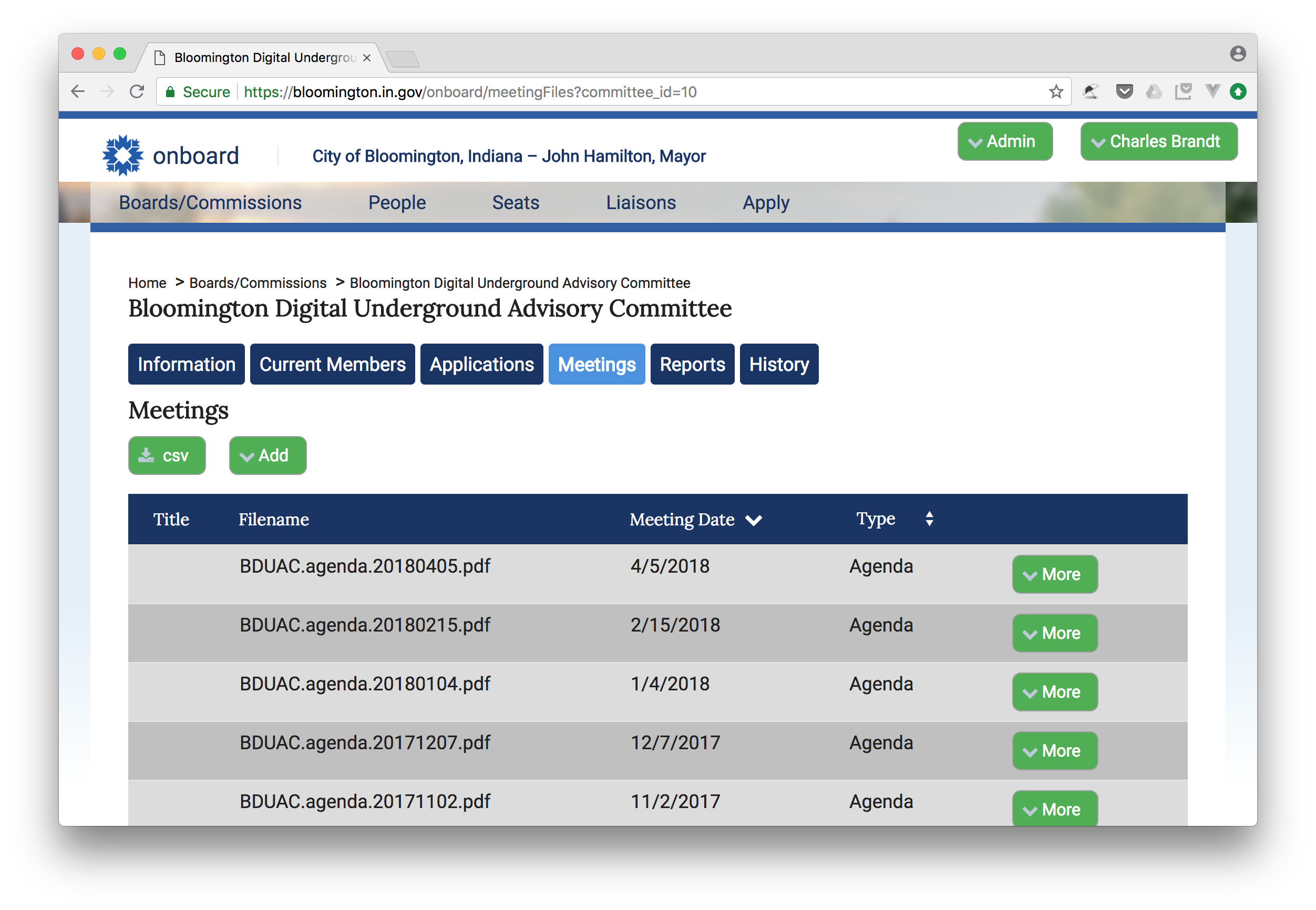 It is possible to see all of the seats at once...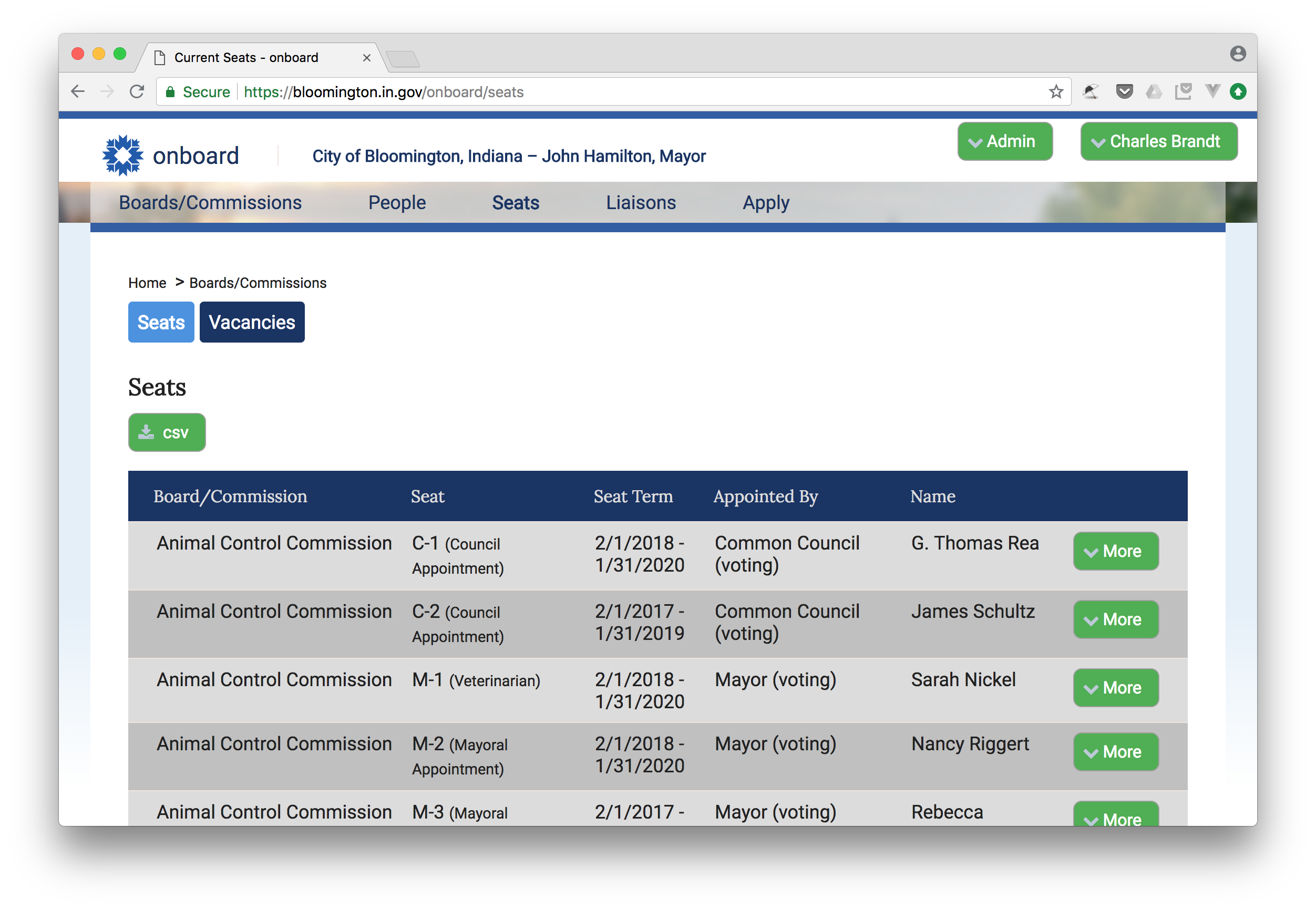 Or filter by only the vacant seats.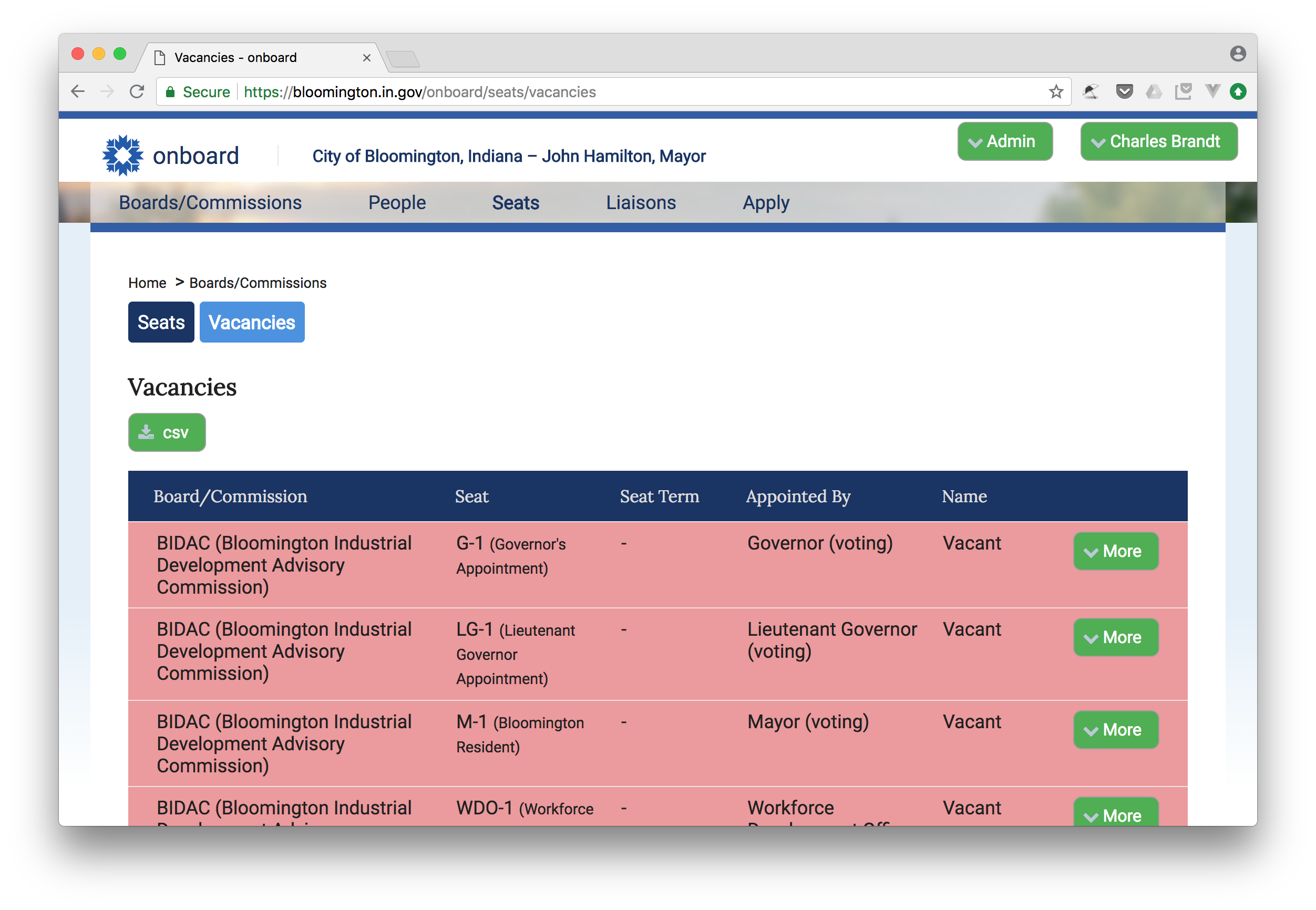 Liaisons are city staff who assist boards and commissions with publishing data in onBoard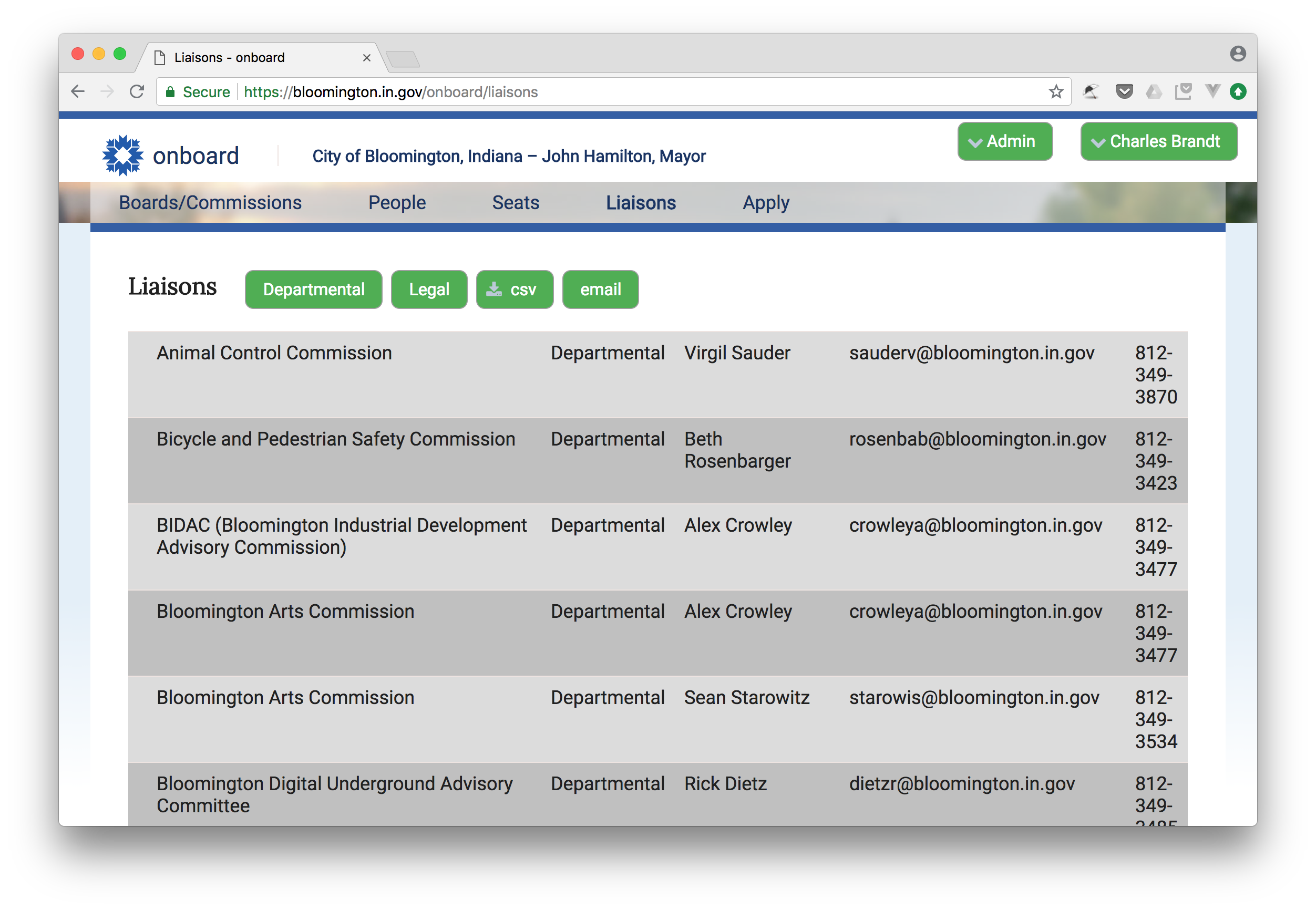 The information from onBoard is used directly by the City's website via a drupal module. As an example, information from the above example populates pages on the Bloomington Digital Underground Advisory Committee on the City's site.