Page last updated on September 6, 2021 at 10:36 am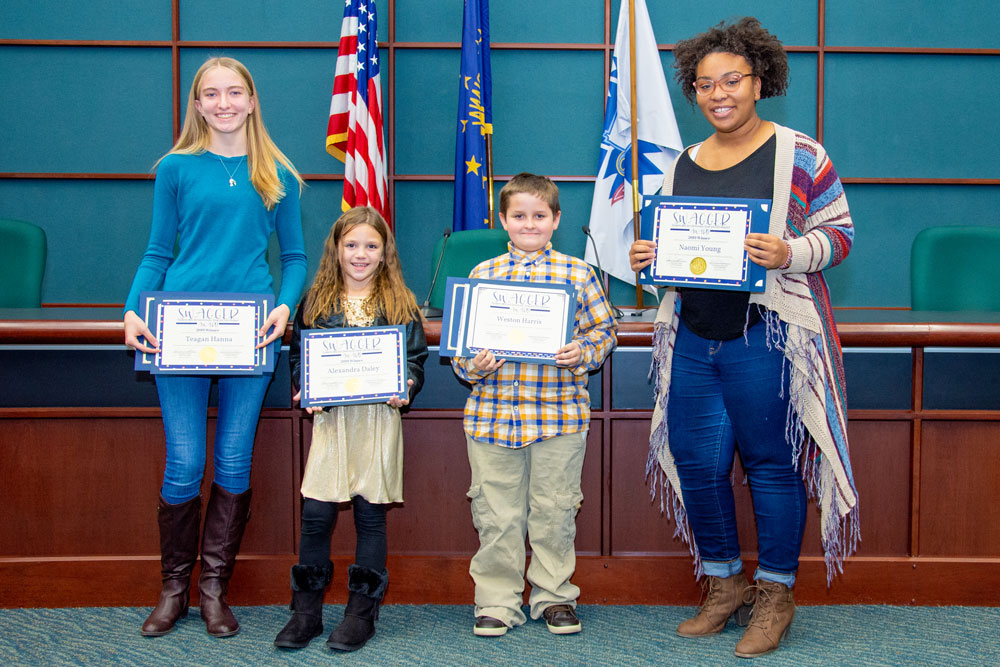 The purpose of the Commission on the Status of Children and Youth is to promote connections in our community which empower, enhance and nurture children and youth. One of the Commission's goals is to celebrate successes of children and youth. The S.W.A.G.G.E.R. (Students Who Act Generously, Grow and Earn Respect) award criteria acknowledges children and youth who have shown commitment to a cause or taken action(s) that has improved their lives and/or the lives of others around them. Nominations may be made for children and youth in the following four (4) age categories: K-2, 3-6, 7-8, and 9-12. All nominees are notified and those selected to receive the award will be invited to be recognized at an evening event on Friday, November 9th. Families of the award recipients are also invited to attend. Additionally, award winners may receive tickets or gift certificates generously donated by local businesses.
Award submissions might include students who have volunteered at their church, school or in the community, assisted a friend or neighbor in need, working and attending school, mentoring a younger sibling/student, exemplifying a positive attitude among peers, showing respect for others and/or improving academically.
This award is for students who live or attend school within the geographical boundaries of the Monroe County Community School Corporation. 
A Note to the Nominator: "The S.W.A.G.G.E.R. recognize Students Who Act Generously, Grow and Earn Respect. Generosity, personal growth, and the development of respect are abstract characteristics all youth have the opportunity to learn, yet rarely receive recognition for expressing. As a nominator, this award is intended to celebrate those hard working youth that may not otherwise have a chance to be recognized. We ask that you consider that student who represents SWAGGER yet does not have the opportunity to be awarded for such hard work. While we celebrate the achievements of all students, we want to offer an additional arena for students who may not have had an opportunity to be recognized. Please be concise in your nomination to ensure the judging committee may appropriately distribute awards."