2021 Women's History Month Celebration Virtual Event
Although our in-person events have been cancelled in 2021, we look forward to celebrating the 36th Women's History Month virtually. The Women's History Month Celebration event will premiere on Wednesday, March 24 at noon on City of Bloomington Facebook at facebook.com/citybloomington
The theme of this year's celebration "Valiant Women of the Vote: Refusing to be Silenced," celebrates the centennial of women's right to vote and honors the women that fought to win suffrage rights for women, and those who continue to fight for the voting rights of others.
The event will include two outstanding speakers and award presentations to the 2021 Woman of the Year, Toby Strout Lifetime Contribution and Emerging Leader award recipients.
Outstanding Speakers include: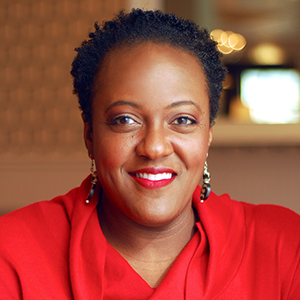 Heather McTeer Toney -  Ms. Toney served as the first African-American, first female and youngest mayor of Greenville, MS. She was appointed by President Barack Obama to serve as Regional Administrator for Environmental Protection Agency's (EPA) Southeast Region from 2014-2017. Known for her energetic and genuine commitment to people, her work has made her a national figure in public service, diversity and community engagement. Ms. Toney led the Moms Clean Air Force field team for two years and worked on local government policy initiatives and the Moms & Mayors program. She holds a bachelor's degree from Spelman College in Atlanta and a law degree from the Tulane University School of Law. Heather is currently serving as an environmental justice liaison for the Environmental Defense Fund.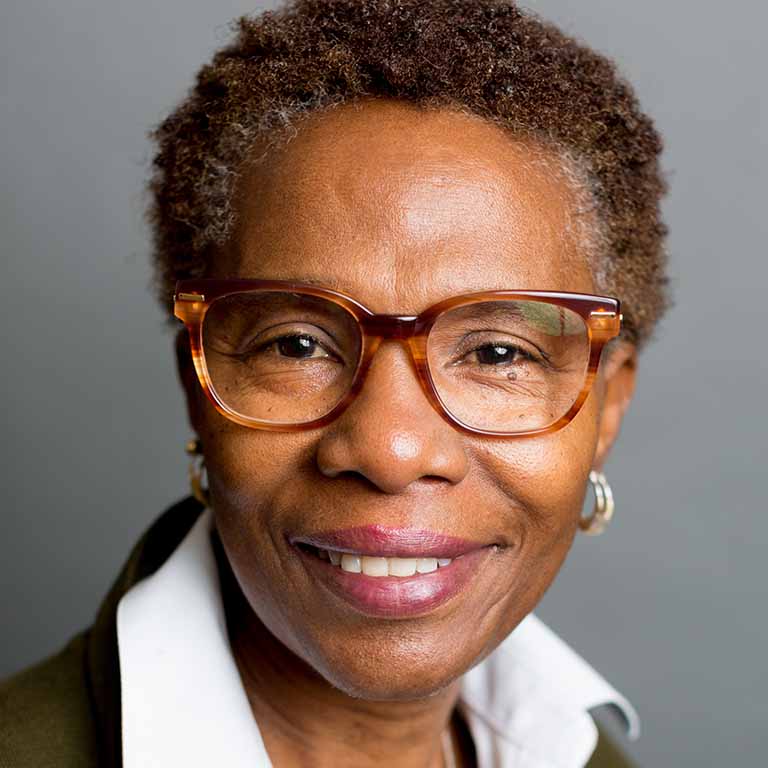 Dr. Valerie Grim - Dr. Grim is a professor of African American and African Diaspora Studies at Indiana University-Bloomington. She researches and publishes in the area of twentieth and twenty-first century African American rural history.  A nationally and internationally recognized scholar, she has lectured throughout continental North America, Europe, South America, Africa, and the Caribbean. Currently, she has completed (with publication pending) a manuscript, Between Paternalism and Self-Determination: Rural African American Life at Brooks Farm, Mississippi. Her current co-edited book project, Unleashing Suppressed Voices on College Campuses: Diversity Issues in Higher Education is due for release spring 2021. She continues her research and writing on other projects and has published widely in leading journals and well received anthologies. She is the recipient of numerous grants and awards for scholarship, teaching, and service.
The Honored Award Recipients:
Woman of the Year Award recipient, Penny Caudill, currently serves as the Monroe County Health Department Administrator. Penny has served the community for decades but has gone above and beyond during the pandemic this past year. She provided significant support to the City of Bloomington by leading the charge for the COVID-19 response, including: serving on the MCCSC Covid-19 Response Team, working with IU Fraternities and Sororities to stop the spread of COVID 19 and providing strategic direction on the role out of COVID-19 testing, public health education campaigns, and vaccine distribution.
Toby Strout Lifetime Contribution Award recipient, Cathleen Ingle Weber, has worked tirelessly as an adjunct professor, is Founder of a woman-owned business, activist, LGBTQIA+ ally, mentor, and social worker. She has dedicated her life to support people living with dementia and their families. Cathleen became a social worker at the Bloomington Hospital in 2003 and later served as Director of the Bloomington Hospital Alzheimer's Resource Center. She is the Founder and Director of Better Day Club – an innovative day program for people with Alzheimer's. In 2011, she co-founded FairTalk to fight against HJR-6, the proposed constitutional amendment that would have permanently banned any legal recognition of same sex relationships, including marriage. In 2016, she was the recipient of the Girls Inc. Bold Award for her contributions in the community that support and inspire girls to be "strong, smart, and bold." 
Emerging Leader Award recipient, Abby Ang, is the Founder and Lead Organizer of Monroe County Area Mutual Aid, established in March 2020 as a way to provide much needed resources to the Bloomington community. The Monroe County Area Mutual Aid Facebook group now has over 6,000 community members and works to assist those who have experienced challenges through the COVID-19 pandemic. Over the past four years, Abby has also served in the following leadership roles:
2020-present Board Member and Advisor, Enough Bloomington
2020-present Planning Committee Member, People's Cooperative Market
2020-present Founder and Lead Organizer, Monroe County Area Mutual Aid
2020-present Vice President, Monroe County National Organization for Women
2019-present Founder and Lead Organizer, No Space for Hate
2019-present Leadership Member, National Asian Pacific American Women's    Forum - Indiana Chapter
2018-present Vice Precinct Chair, Perry 26
Sponsorships: 
Your sponsorship for the annual Women's History Month Celebration will help the Bloomington Commission on the Status of Women recognize women who have made outstanding contributions to our community. We will recognize your contribution during the event.
Co-sponsors of this event include the City of Bloomington Commission on the Status of Women and the City of Bloomington Community & Family Resources Department.
For more information about the Women's History Month Celebration/Women's Achievement Awards or the Women's Leadership Development Events please contact Sue Owens at 812-349-3468 or owenss@bloomington.in.gov.