Page last updated on January 14, 2022 at 1:23 pm
The City of Bloomington presents the Dr. Martin Luther King Jr. Birthday Celebration, Monday, January 17, 2022 (program starts at 7 p.m.), at the Buskirk-Chumley Theater (the event will also be livestreaming on CATS. All members of the public are welcome to attend and experience:
Keynoter Eddie R. Cole, Ph.D., is associate professor of higher education and organizational change at UCLA. He has published and presented on a variety of topics, primarily college presidents during the Black Freedom Movement and their responses to racial incidents. He will speak on "The Challenge of Action and the Challenges of Action." 
Featured performances by the Indiana University African American Choral Ensemble, directed by Dr. Raymond Wise and the Jacobs School of Music Ballet Department
Mayor John Hamilton presenting the Dr. Martin Luther King Jr. Legacy Award
Recognition of "A Day On! Not a Day Off!" volunteers
Closing remarks TBD
This evening is made possible with the generous support from the following: 
MAJOR UNDERWRITERS ($1,000 or more):
City of Bloomington Community and Family Resources Department
Indiana University, Office of the Vice President for Diversity, Equity, and Multicultural Affairs
Indiana University School of Education
Cook Inc.
Boston Scientific
Griffin Realty
EVENT SPONSORS ($500-$999):
Bloomington Montessori School
Indiana University Credit Union
Ivy Tech Community College
Old National Bank
Spiritual Assembly of the Bahais of Bloomington
Monroe County Board of Commissioners and Human Rights Commission
Oliver Winery
EVENT CONTRIBUTORS ($250-$499):
United Way of Monroe County
Southern Indiana Radiological Associates
Bloomington Human Rights Commission
MEDIA SPONSORS:
 Announcing the Annual 2022 Dr. Martin Luther King Jr. Birthday Celebration Speaker...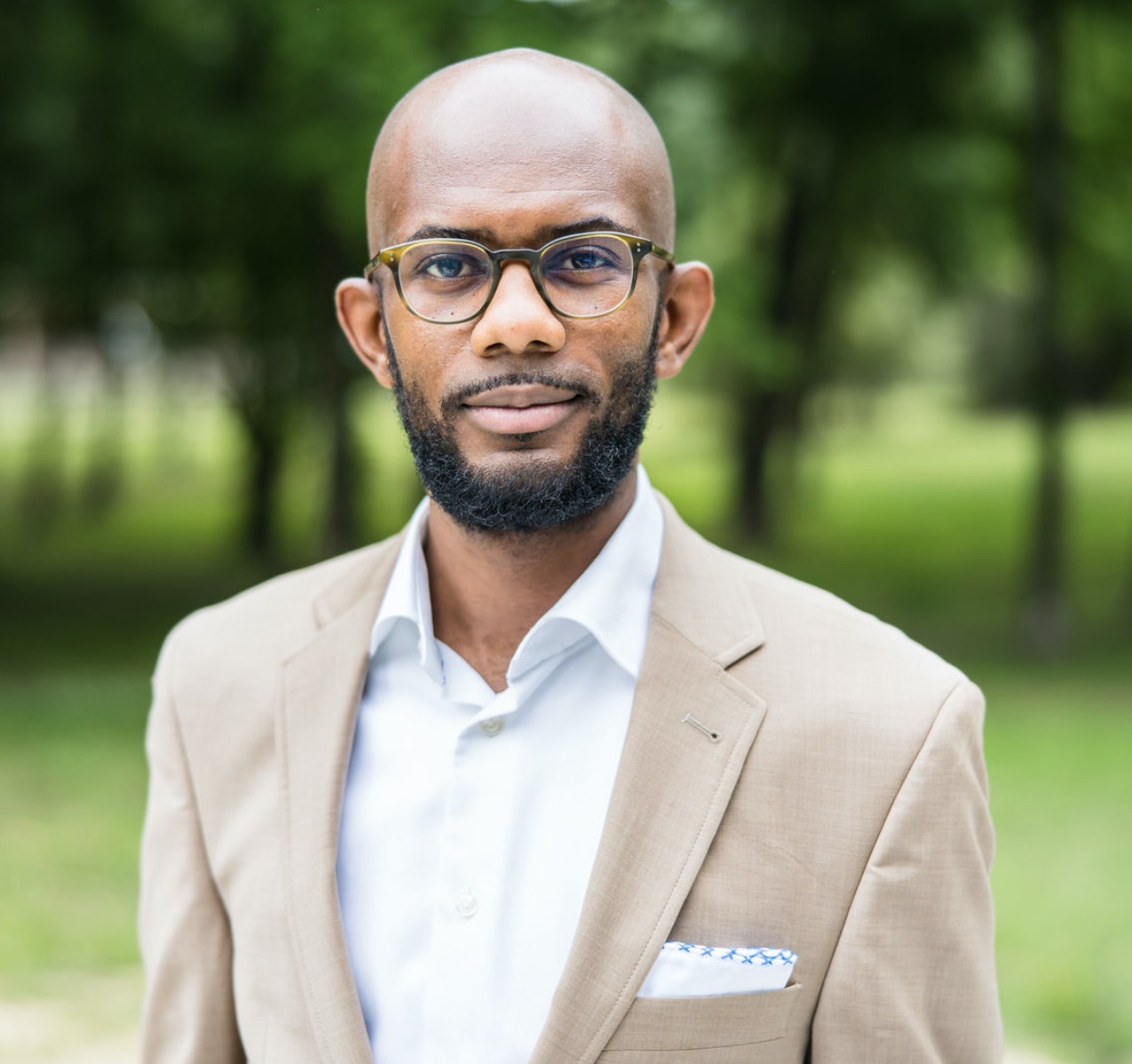 Eddie R. Cole, Ph.D., is associate professor of higher education and organizational change at UCLA. He has published and presented on a variety of topics, primarily college presidents during the Black Freedom Movement and their responses to racial incidents. In 2021, Education Week named him as one of most influential U.S.-based education scholars. His work and speaking events on college presidents and race has appeared in multiple popular press outlets, including The Washington Post, Los Angeles Times, San Francisco Chronicle, Boston Globe, and The Chronicle of Higher Education, among others. A pioneer at heart, Dr. Cole's book, The Campus Color Line (Princeton University Press, 2020), explores academic leaders' role in the shaping racial policies and practices both inside and outside of the educational sphere. He earned a Ph.D. from Indiana University and his bachelor's degree from Tennessee State University.
2020 Dr. Martin Luther King Jr. Birthday Celebration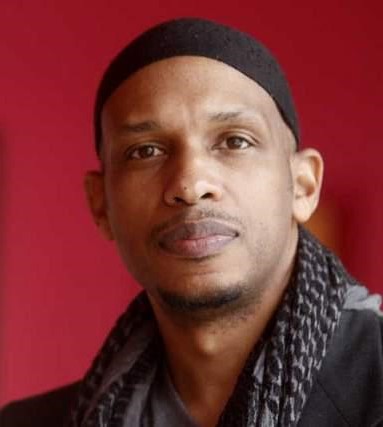 Dr. Khalid el-Hakim is the founder and curator of the Black History 101 Mobile Museum, a collection of over 7,000 original artifacts of Black memorabilia dating from the trans-Atlantic slave trade era to hip-hop culture. Dr. el-Hakim has been called the "Schomburg of the Hip-Hop generation" because of his passionate commitment to carry on the rich tradition of the Black Museum Movement.

He has received national and international attention for his innovative work of exhibiting Black history outside of traditional museum spaces. Most recently Dr. el-Hakim was given the distinct honor of being named among the Change Makers for NBC Universal's Erase the Hate campaign and was one of the 100 Men of Distinction for Black Enterprise magazine.

As the nation's premiere Black history traveling exhibit, the Black History 101 Mobile Museum has exhibited in 40 states, at over 500 institutions including colleges and universities, K-12 schools, corporations, libraries, conferences, and cultural events, making it the most sought-after exhibit of its kind in the country.

In 2013, he published The Center of the Movement: Collecting Hip Hop Memorabilia, a groundbreaking book on the material artifacts of hip-hop culture.  Dr. El-Hakim has also worked for over twenty years in the hip-hop industry as a manager and/or booking agent for artists such as The Last Poets, Proof of D12, Jessica Care Moore, and Professor Griff of Public Enemy. 

Dr. el-Hakim taught middle school social studies in Detroit for 15 years and recently founded the Michigan Hip Hop Archive which opens on the campus of Western Michigan University this year. He received his Ph.D. from College of Education at the University of Illinois Champaign-Urbana.
2020 Dr. Martin Luther King Jr. Birthday Celebration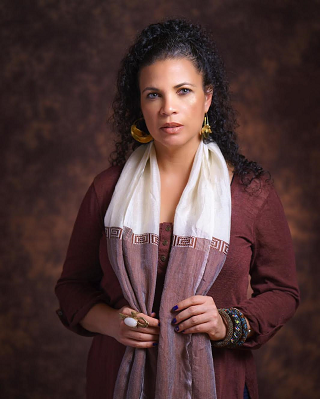 Dr. Melina Abdullah is a recognized expert on race, gender, class, and social movements.  She was among the original group of organizers that convened to form Black Lives Matter and continues to serve as a Los Angeles chapter leader. She is also Professor and Chair of Pan-African Studies at California State University, Los Angeles. She earned her Ph.D. from the University of Southern California in Political Science and her B.A. from Howard University in African American Studies. She is a womanist scholar-activist, understanding the role that she plays in the academy as intrinsically linked to broader struggles for the liberation of oppressed people. She is the author of numerous articles and book chapters, with subjects ranging from coalition-building to womanist mothering. She is also co-host and co-producer of the weekly radio program Beautiful Struggle which airs on KPFK, part of the Pacifica radio network, and hosts and produces the weekly internet radio show "Move the Crowd," which airs on Radio Justice (radiojustice.org). Originally from Oakland, California, she is a single "soccer mama" of three children and resides in Mid-City Los Angeles.
2019 Dr. Martin Luther King Jr. Birthday Celebration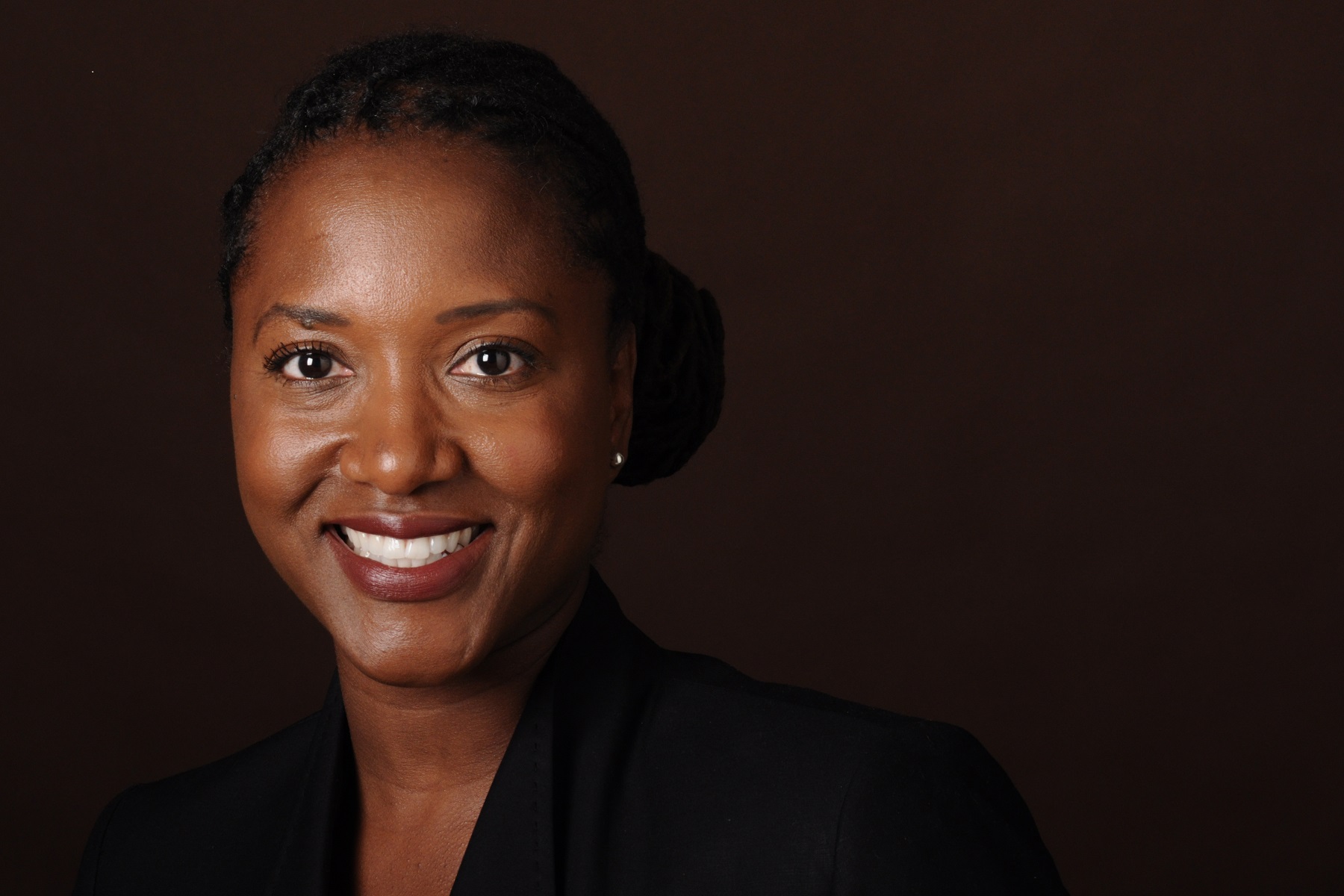 Janai Nelson is the seventh Associate Director-Counsel of the NAACP Legal Defense and Educational Fund, Inc., the country's first civil and human rights law organization. As an organizational thought-leader at LDF, Ms. Nelson works with the President and Director-Counsel to determine and execute LDF's strategic vision and oversee the operation of its programs.  She is also one of the lead counsel in Veasey v. Abbott, a federal challenge to Texas's voter ID law.   Prior to joining LDF in June 2014, Ms. Nelson was Associate Dean for Faculty Scholarship and Associate Director of the Ronald H. Brown Center for Civil Rights and Economic Development at St. John's University School of Law where she was also a full professor of law.
Ms. Nelson received the 2013 Derrick A. Bell Award from the American Association of Law Schools (AALS) Section on Minority Groups and was named one of Lawyers of Color's 50 Under 50 minority professors making an impact in legal education.  Prior to joining St. John's faculty, Ms. Nelson was a Fulbright Scholar at the Legal Resources Center in Accra, Ghana.  She began practicing law as the 1998 recipient of the NAACP LDF/Fried Frank Fellowship, following federal district and appellate court clerkships.  Ms. Nelson later became Director of LDF's Political Participation Group, overseeing all voting related litigation and matters, litigating voting rights and redistricting cases, and working on criminal justice issues. Ms. Nelson has appeared in various media as an expert on race, civil rights, constitutional law, and election law and regularly speaks at conferences and symposia nationwide
2018 Dr. Martin Luther King Jr. Birthday Celebration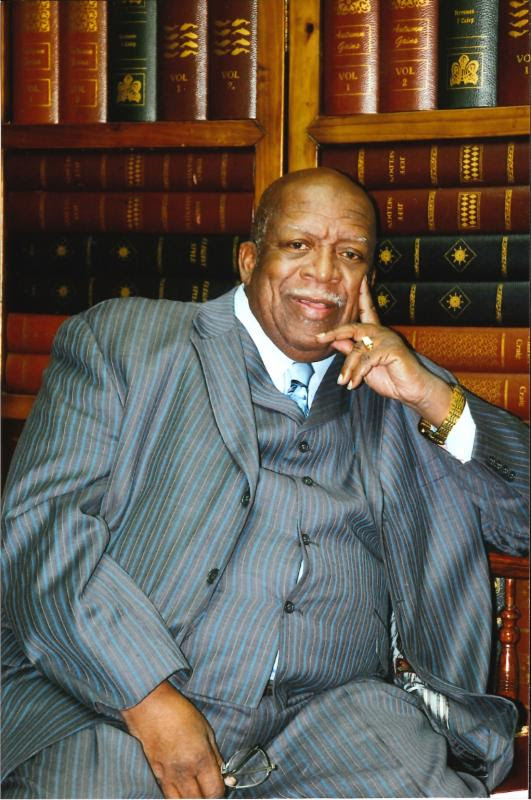 Born in Memphis on July 4, 1942, the Reverend Harold Middlebrook was a friend of the Reverend Doctor Martin Luther King, Jr. and an active member of the civil rights movement. Middlebrook received his bachelor's degree from Atlanta's Morehouse College in 1963. He was ordained as a minister in 1966 and attended LeMoyne-Owen College and Memphis Theological Seminary in the 1970s.

Middlebrook first became involved with the civil rights movement during his student years at Morehouse in the early 1960s, where, he met Martin Luther King, Jr., then president of the Southern Christian Leadership Conference. Middlebrook also became a member of the Student Nonviolent Coordinating Committee and participated in several sit-ins in Atlanta.

In 1968, as assistant pastor to Rev. Benjamin Hooks at Middle Baptist Church in Memphis, Middlebrook served on the strategy committee of the Community on the Move for Equality (COME), where he organized youth activities.

Harold Middlebrook continued to pastor churches and serve the Baptist Conventions after King's assassination in 1968. He held pastorates in Greater Springfield Baptist Church in Bolivar, Tennessee, from 1970 to 1977, and Mount Calvary Baptist Church in Knoxville, Tennessee, beginning in 1977.

Middlebrook remained politically active throughout the 1970s and 1980s. He was president of the Bolivar Human Development Corporation, an advisor to the Hardeman County Bi-Racial Commission, co-coordinator of the Hardeman County Political Action Commission, and an advisory board member to the Tennessee Public Service Commission. In 1986, he founded the Dr. Martin Luther King, Jr. Commemoration Commission of Greater Knoxville, which he chaired until 2000. 
View a video featuring Middlebrook discussing his thoughts on February being Black History Month, courtesy of wbir.com.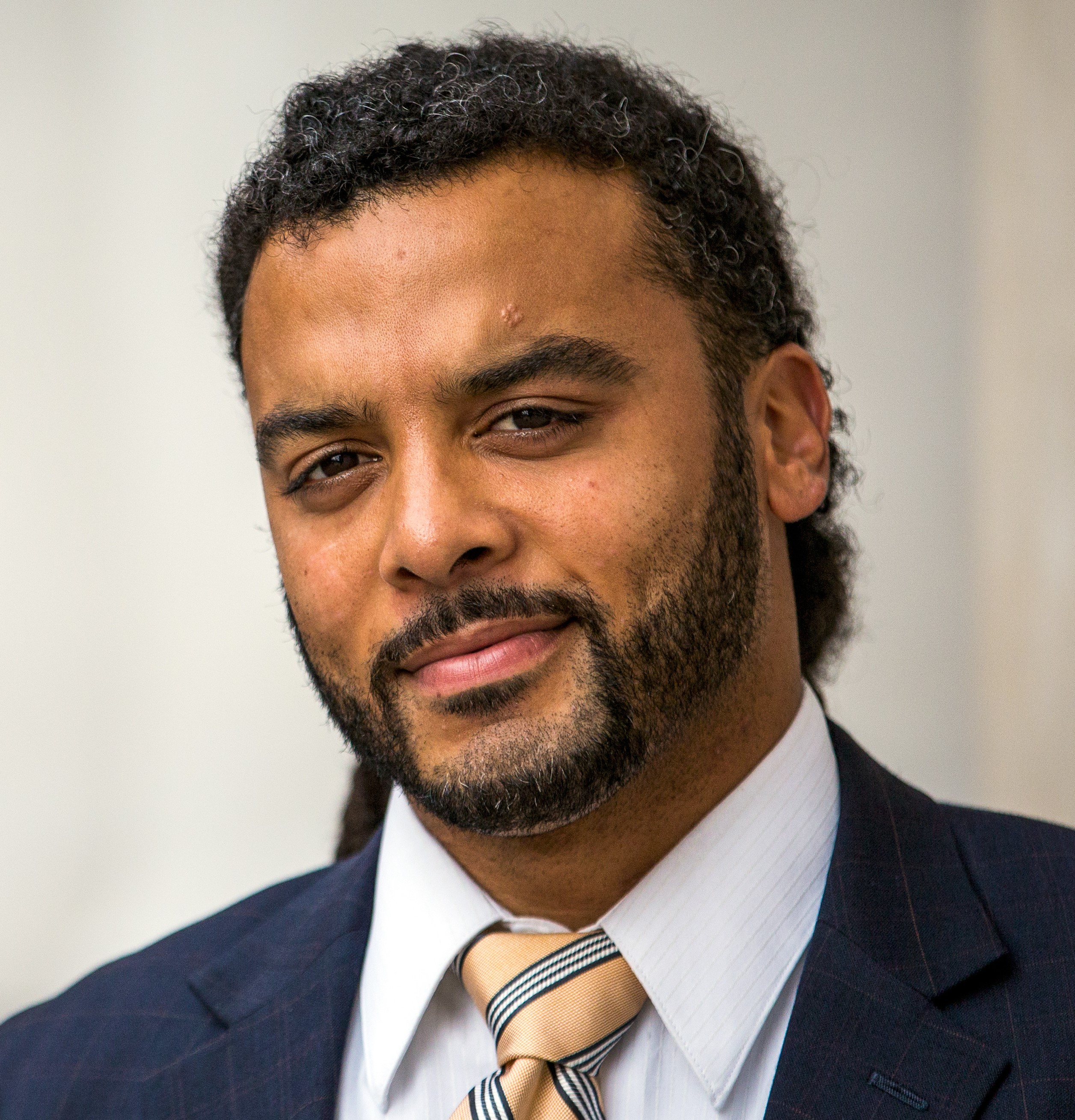 2017 Dr. Martin Luther King Jr. Birthday Celebration
Our speaker was Adam Foss, a fierce advocate for criminal justice reform and supporter of the importance prosecutors have in ending mass incarceration. Adam graduated Cum Laude from Suffolk University Law School and became a prosecutor to make a positive difference in his community. Adam is a founder of several programs that help to improve the justice system, such as the Roxbury CHOICE program, the SCDAO reading program and is currently developing a new diversion program for first-time juvenile offenders. Not only did he speak at TED, he also recieved The Massachusetts Lawyers Weekly Excellence in the Law Up-and-Coming Lawyer Award and The National Law Journal Up-and-Coming Lawyer Award in 2015.
2016 MLK Day Celebration - January 18, 2016
Brittany Packnett is the daughter of educators and currently serves as executive director for Teach for America in St. Louis. She first joined Teach for America as a 2007 corps member in Washington, D.C., where she taught third grade at King Elementary in Southeast Washington. From there, she served as legislative assistant for her hometown Congressman, U.S. Representative Wm. Lacy Clay of Missouri, advising on education, family policy, and oversight and government reform committee matters. Following her time on the Hill, Packnett served as a director on Teach for America's Government Affairs team, and volunteered as the executive director of Dream Girls DMV, A Mentoring Program for Girls, and as founding co-chair of The Collective-DC, an organization for Teach for America alumni of color in the region.
In 2014, Brittany was appointed to the Ferguson Commission and President Obama's Task Force on 21st Century Policing. She's been named one of Time magazine's 12 New Faces of Black Leadership and, with DeRay McKesson, awarded the Peter Jennings Award for Civic Leadership.
She is graduate of the John B. Ervin Scholars program at Washington University in St. Louis and American University in Washington.
2015 MLK Day Celebration - January 19, 2015
Born and raised in Chicago, Bennett Singer is an award-winning filmmaker who has been making social-issue documentaries for more than 20 years. His credits include the Emmy- and Peabody-winning series on the history of the civil rights movement, Eyes on the Prize II;With God On Our Side; and The Question of Equality, all broadcast nationally on PBS.
With Nancy D. Kates, he produced and directed Brother Outsider: The Life of Bayard Rustin, which premiered at the Sundance Film Festival, aired nationally on PBS, and won more than 20 awards in the U.S. and abroad. Brother Outsider has been shown at more than 500 community and school screenings and has been used by dozens of social-justice organizations, including the NAACP; The Urban League; The Gay, Lesbian & Straight Education Network (GLSEN); Amnesty International; and Human Rights Watch.
Bennett's latest film, Electoral Dysfunction, is a feature-length documentary about voting and voting rights. Hosted by political humorist Mo Rocca, the film uses Indiana as a case study to illuminate how voting works - and doesn't work - in America. Electoral Dysfunction had a dual premiere at the 2012 Democratic and Republican Conventions, aired nationally on PBS, and won the American Bar Association's 2013 Silver Gavel Award, the ABA's highest honor for media projects that foster understanding of the law (learn more at www.electoraldysfunction.org or view the film on Netflix, iTunes or other digital platforms).
Bennett served for eight years as Executive Editor of TIME Magazine's Education Program and is the editor of several books, including Growing Up Gay/ Growing Up Lesbian, an award-winning anthology for young people. He resides in Brooklyn, New York, with his husband, David Deschamps.
Since its premiere at the Sundance Film Festival and its national broadcasts on PBS' P.O.V. series, Logo/MTV, and public television's America ReFramed series, BROTHER OUTSIDER has introduced millions of viewers around the world to the life and work of Bayard Rustin - a visionary strategist and activist who has been called "the unknown hero" of the civil rights movement. A disciple of Gandhi, a mentor to Martin Luther King Jr., and the architect of the 1963 March on Washington, Rustin dared to live as an openly gay man during the fiercely homophobic 1940s, 1950s and 1960s.
2014 MLK Day Celebration - January 20, 2014
The keynote speaker for the 2014 Dr. Martin Luther King, Jr. Birthday Celebration will be Freedom Rider Hank Thomas, who will speak on "A Freedom Rider's Journey."
Nineteen-year-old Hank Thomas joined the 1961 Congress of Racial Equality (CORE) Freedom Ride. Thomas overcame an impoverished childhood in southern Georgia and St. Augustine, FL to attend Howard University in Washington, D.C., where he was active in the Student Nonviolent Coordinating Committee (SNCC) affiliated Nonviolent Action Group (NAG).

After participating in the May 4 CORE Freedom Ride, Thomas returned to the Deep South to participate in the May 24 Mississippi Freedom Ride from Montgomery, AL to Jackson, MS, and was jailed at Parchman State Prison Farm. After being released on bail, he went on to participate in the July 14 New Jersey to Arkansas CORE Freedom Ride. On August 22, 1961, Thomas became the first Freedom Rider to appeal his conviction for breach of peace. He was released on appeal, pending payment of a $2,000 bond.

Following the Freedom Rides, Thomas served in the Vietnam War, returning home after being wounded in 1966. In recent years, Thomas has owned and operated several hotel and fast food restaurant franchises in the Atlanta metro region.
Explore the PBS American Experience program website to learn more about Freedom Riders.
2013 MLK Day Celebration - January 21, 2013
Carlotta Walls LaNier, featured speaker at the 2013 celebrationThe City of Bloomington's Dr. Martin Luther King, Jr. Birthday Celebration took place at the Buskirk-Chumley Theater, 114 E. Kirkwood Ave., Bloomington, IN at 7 p.m., following a reception featuring hors d'oeuvres.
The event included remarks by Mayor Kruzan, who presented the 2013 Dr. Martin Luther King, Jr. Legacy Award to the Indiana University Office of Diversity Education. MLK Commissioner Barbara Fuqua helped recognize volunteers who participated in "A Day On! Not A Day Off." Musical entertainment was provided by the Indiana University African American Choral Ensemble and the University Elementary School Martin Luther King, Jr. Choir.
The keynote speaker was Carlotta Walls LaNier, one of the "Little Rock Nine" who, in 1957, were the first African-American students to attend Little Rock Central High School. LaNier and the other students were initially prevented from entering the racially segregated school by Arkansas Governor Orval Faubus, and then attended after the intervention of President Eisenhower. The event is widely considered one of the most important events in the Civil Rights Movement.
Major event underwriters included Indiana University, Ivy Tech Community College-Bloomington, Otis Elevator, Stephens Honda-Hyundai and WFIU.
For more information, please contact mlk@bloomington.in.gov at 349-3471.