Page last updated on May 23, 2022 at 9:52 am
For more information, please contact
Bryan Park and Mills Pool are Scheduled to Open; Headley Road Gets New Guardrail; and New Traffic Signals on North Walnut and Tapp Road
Bloomington, Ind. – Numerous infrastructure improvement projects are underway this season to advance community goals, including safety, sustainability, accessibility, equity, economic vitality, and quality of life in Bloomington. The City will provide regular public updates on a range of these improvements as they progress.
PARKS & RECREATION
Bryan Park Pool and Mills Pool 
Both pools are filled with water and expected to open to the public for the 2022 swimming season on Saturday, May 28 at 11 a.m. Prior to opening, Parks and Recreation staff is testing the chemical and mechanical systems, as well as the heaters. Both pools will be open daily from 11 a.m. - 7 p.m. from May 28 through July 31, when Mills Pool closes for the season; Bryan Park Pool hours shift to back-to-school hours (weekends only) beginning August 2nd. For more City pool information visit bloomington.in.gov/parks/pools.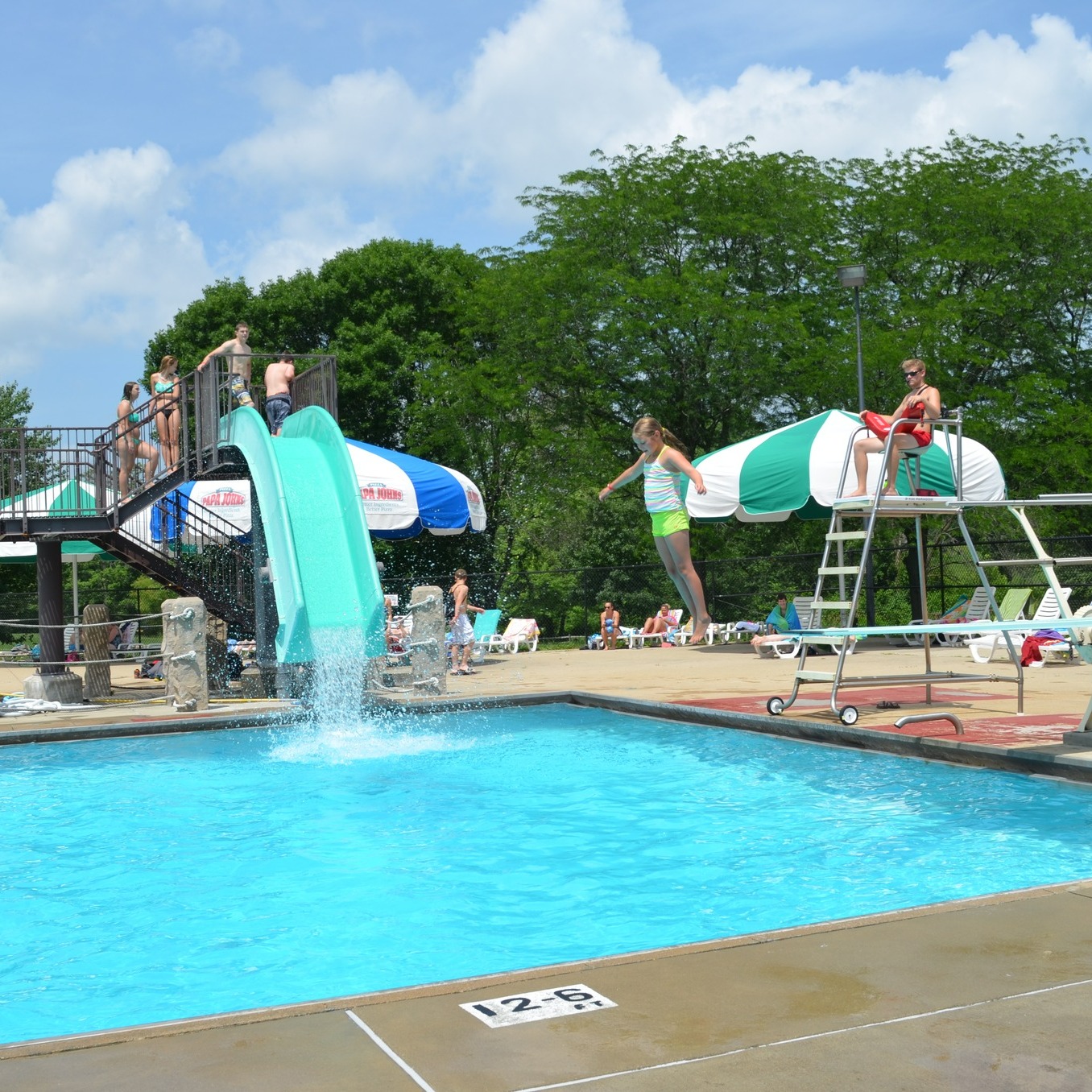 Griffy Lake Accessible Fishing Pier and Loop Trail
Public Works is finishing guardrail work on the eastside of Headley Road, scheduled for May 19, and following installation the road will reopen to two way traffic. The west guardrail installation is already complete. These safety upgrades are part of the Griffy Lake Loop Trail & Accessible Fishing Pier project and will create a quarter mile multiuse path on the westside of Headley Road to connect the northern and southern trails around Griffy Lake. It will create an accessible fishing pier directly west of the existing Griffy Lake Nature Preserve parking lot. Learn more about the project at bloomington.in.gov/node/3512.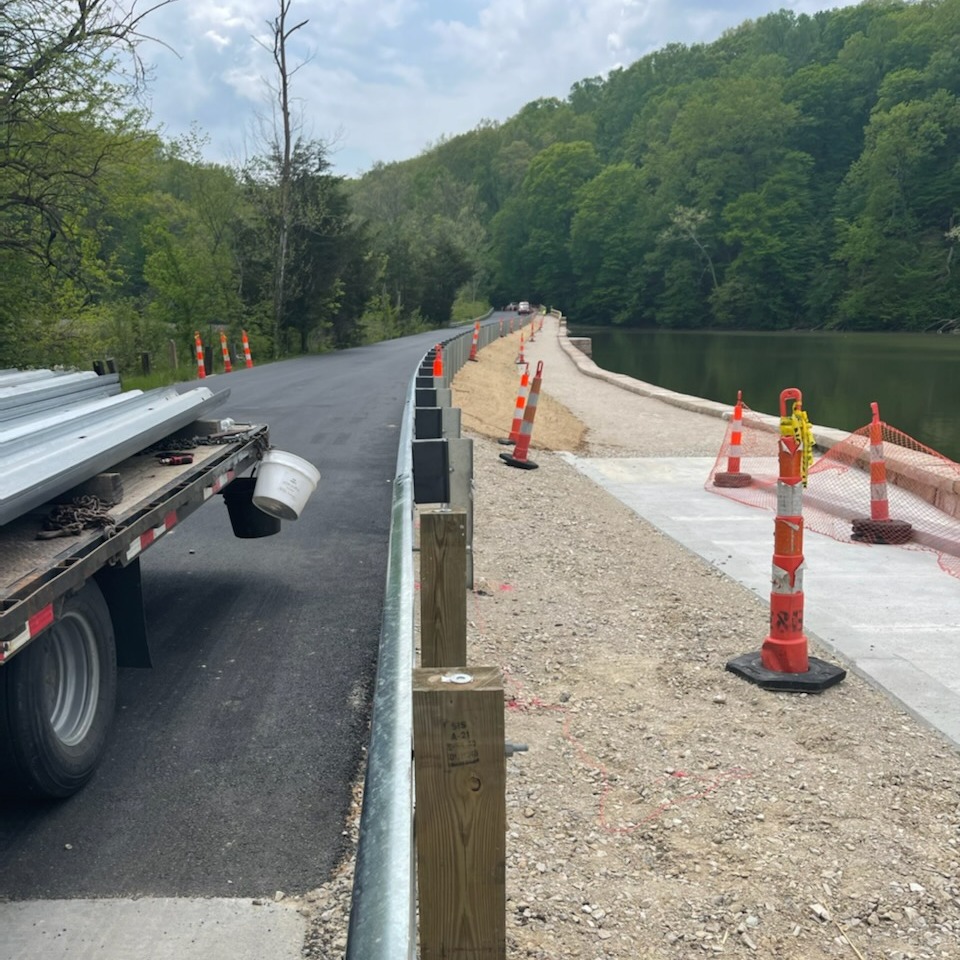 Lower Cascades
Bloomington's first public park, dedicated in 1924 and upgraded by the Works Progress Administration in the 1930s, has been undergoing a significant streambank erosion project and trail and boardwalk construction. The new accessible boardwalk to the waterfall opened for public use on May 11th and this week contractors are installing sod in the inset parts of the limestone creek wall. 
RCA Community Park
The playground at RCA Community Park will be closed May 31-June 2 while Parks and Recreation staff remove the old playground surfacing, and install new engineered wood fiber surfacing. RCA's athletic fields and courts, trails, and shelters will be open during playground resurfacing work. 
Rose Hill Cemetery
Contractors are working at Rose Hill this week to remove asphalt in the area identified for the planned scatter garden (designated place for scattering the ashes of those who have been cremated). Paving of Rose Hill's interior roads will begin on May 31 and work will continue through June. The cemetery's internal roads will be closed during this time.  Once resurfacing begins, the cemetery and Third Street pedestrian entrance will be closed to all foot and vehicle traffic.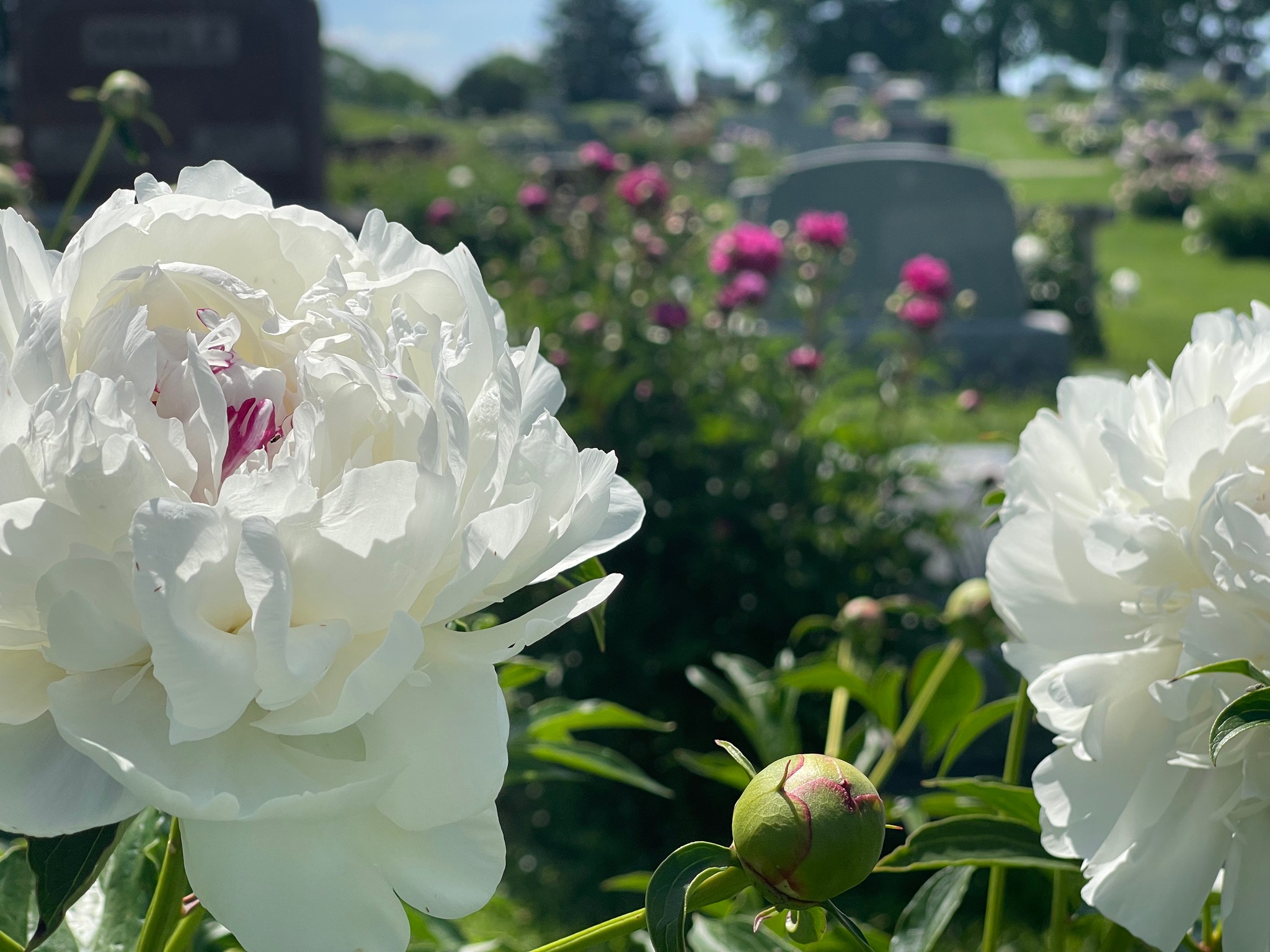 ENGINEERING
7th Street Neighborhood Greenway
Construction has commenced on the East 7th Street portion of the Neighborhood Greenways Phase 1 Project; Neighborhood Greenways are low-speed, low-volume, shared-space streets that can create more comfortable walking and bicycling connections while calming traffic. During construction, which is expected to be completed by August, residents should anticipate sidewalk detours and intermittent closures along 7th Street between Union Street and Overhill Drive, as well as lane closures along Graham Street and Ralston Avenue between Rockport Road and Bryan Street. Project improvements include speed cushions, accessible sidewalk curb ramps, resurfacing of East 7th Street, and Rectangular Rapid Flashing Beacon installations where Graham Drive intersects with both Rockport Road and with Rogers Street. In order to create a connected network, the City is prioritizing the design and installation of Neighborhood Greenways recommended in the Priority Bicycle Facilities Network. Learn more about the project at https://bton.in/S0woy.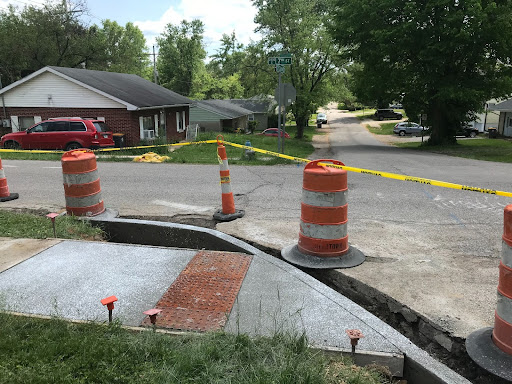 New Traffic Signal at the Intersection of Tapp Road and Deborah Drive
A new traffic signal funded by the Indiana Department of Transportation via past agreements associated with the I-69 project is being constructed at the intersection of Tapp Road and Deborah Drive. The traffic signal is anticipated to be operational around May 25. Construction began in March of 2022 and is scheduled to be completed by June 29. Construction includes some temporary lane and sidewalk closures.
New Traffic Signals on North Walnut Street
New traffic signals are being constructed at the intersection of 11th Street and Walnut Street and at the intersection of 14th Street and Walnut Street. These projects were prioritized to mitigate crash patterns and to enhance pedestrian crossings. Construction began in April of 2022 and is scheduled to be completed by July 29th. Construction involves some temporary lane and sidewalk closures.
North Walnut Street Lane Closures 
There will be a single lane closure on N Walnut St from East 15th Street to East 17th Street for the installation of a new sanitary sewer main. This work is associated with the development project called "The Standard" on the south side of 14th Street between Walnut Street and Dunn Street. The closure will be in place from approximately June 6 to August 12, 2022 and impacts to the intersection of 17th Street and Walnut Street are being coordinated with the City's multiuse path project on 17th Street. 
3rd Street & College Mall Road (INDOT Project)
The Indiana Department of Transportation (INDOT) has a project to improve pedestrian facilities, accessibility, and respond to reported crash history at the intersection of E 3rd Street (SR 46) and College Mall Road. Construction is anticipated to start as early as May 23rd and to be completed by July 30th. Construction will result in some temporary lane and sidewalk closures.
UTILITIES
Hidden River Pathway Project
In addition to the lane closure on 4th Street west of Grant Street, Grant Street north of 4th Street is now closed as part of the Hidden River Pathway Project, which is a two-year reconstruction project of the downtown stormwater infrastructure that prevents flooding during rain events. This closure and the lane closure on Grant Street between 3rd Street and 4th Street associated with a private development project called The Annex, are being coordinated to maintain access to nearby properties. The culverts that currently carry stormwater beneath Bloomington's downtown are some of the oldest storm sewers in the city and over the course of the whole project, 1,829 feet of culverts will be reconstructed, protecting residential and commercial buildings in Bloomington's vibrant downtown as well as increasing our climate resilience by improving our ability to manage and mitigate the effects of extreme precipitation. Learn more about the project at bloomington.in.gov/utilities/hidden-river.
PUBLIC WORKS
Street Paving
Street repaving scheduled for this week includes the completion of paving on South Robins Bow, in the Hyde Park neighborhood, from East Winston Street to South Forrester Street. Weather permitting, crews will move to North Indiana Avenue to begin milling the road surface from East 13th to East 17th Streets.