This project will enhance intersection safety for people walking and biking across Walnut Street at Allen Street.
Project Map: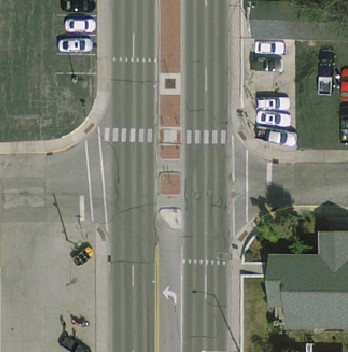 Project Description
The project is expected to include rectangular rapid flashing beacons (RRFB, image below), accessible curb ramps, and lighting improvements.
The project was originally prioritized through the Bloomington/Monroe County Metropolitan Planning Organization (BMCMPO) Transportation Improvement Plan (TIP). Due to delays in the preliminary engineering stage and the fact that this is a relatively small project, it has been removed from the TIP and will instead be funded locally. With the change in funding source, this project is expected to maintain its original construction schedule.
VS Engineering, Inc. has been selected as the design consultant for this project.
Construction is expected to be completed in Fall 2017.
Rectangular Rapid Flashing Beacon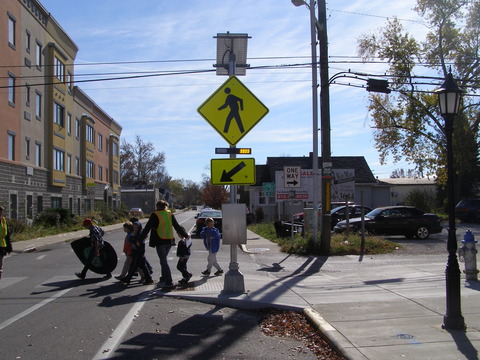 Project Timeline
Design: 2016
Construction: 2017 (complete)
Project Contact:
Matt Smethurst
(812) 349-3423 or smethurm@bloomington.in.gov