This project will construct new and improved intersection curb ramps in the downtown area to improve safety and accessibility.
Project Map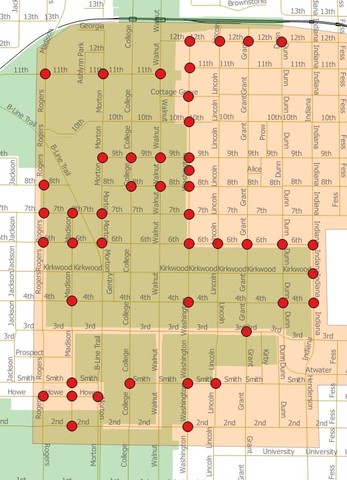 Project Description:
The attached project map indicates the initial subset of intersections which will be assessed. Intersections may be added or subtracted from that subset as the project progresses. After assessments are complete, locations will be prioritized for design and construction efforts.
The project is included in the Bloomington/Monroe County Metropolitan Planning Organization (BMCMPO) Transportation Improvement Plan (TIP) and is eligible for federal funding through the Highway Safety Improvement Program (HSIP). The project is programmed to receive $423,720 in federal funds for construction.
Eagle Ridge Civil Engineering Services, LLC has been selected as the engineering consultant for this project.
Lochmueller Group is the construction engineering consultant for this project.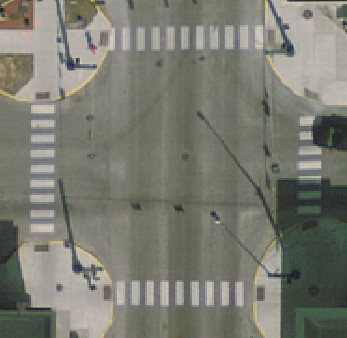 Project Timeline:
Design: 2016
Construction: 2017
Project Contact
Neil Kopper, PE
(812) 349-3593 or koppern@bloomington.in.gov