This project will update the signal timing of all of the City's traffic signals and pedestrian hybrid beacons and is expected to improve safety and operations for all modes of transportation.
Project Map:
Project Description:
The project uses federal Highway Safety Improvement Program (HSIP) funds at a 90% reimbursement rate ($202,500 in federal funds).
American Structurepoint, Inc. has been selected as the design consultant for this project.
Implementation has begun with new traffic signal timings on the College and Walnut corridors. Initial implementation will require adjustments and fine-tuning to take place following implementation. Implementation of new timings on the East 3rd Street and College Mall corridors is expected to begin the week of 09/26/2016. Timings in additional corridors will also be updated in late 2016 or early 2017.
Notice recent changes to the traffic signals on College and Walnut?
One of the changes you may notice on both College and Walnut is that the signals are now timed so that vehicles traveling through the downtown area should be able to progress through a series of green lights if traveling at speeds of 20mph to 25mph. Ideally vehicles can progress down the entire corridor with minimal if any stops, but we also want to keep speeds relatively low the downtown area (due to higher pedestrian activity, parking maneuvers, etc.). Note that fine tuning is still in process and it may take some time for drivers to adapt to this new progression speed. We appreciate your patience during this process!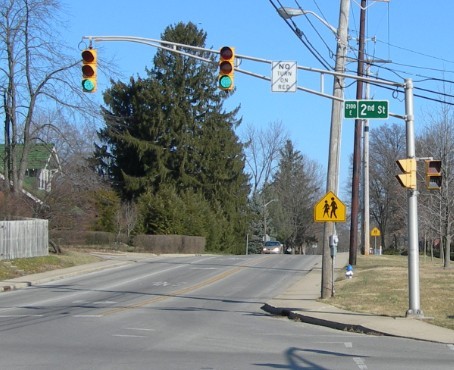 Project Timeline:
Design: 2016
Implementation: Fall 2016 - Spring 2017
Project Contact:
Neil Kopper, PE
(812) 349-3593 or koppern@bloomington.in.gov