Page last updated on August 18, 2021 at 3:11 pm
This project will install an accessible, multiuse path on the north side of Rogers Road from High Street to The Stands Drive/Winding Brook Circle. The project will also provide an improved pedestrian crossing of Rogers Road at The Stands.
Project Map: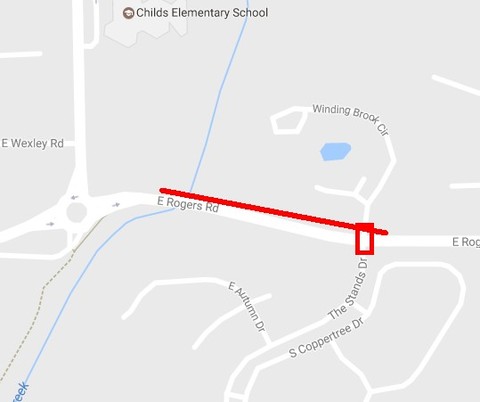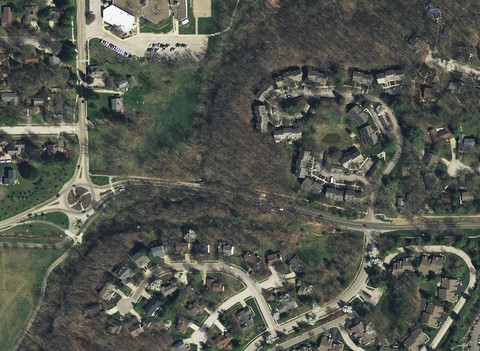 Project Description:
The project is included in the Bloomington/Monroe County Metropolitan Planning Organization (BMCMPO) Transportation Improvement Program (TIP) and is eligible for federal funding.
Eagle Ridge Civil Engineering Services has been selected as the engineering consultant to design this project. Conceptual design is in progress now.
Public Meeting Details:
The public meeting for this project was held on Wednesday, July 11th, 2018 from 6:00pm - 7:00pm at the CBU Board Room, 600 E Miller Dr. The purpose of this public meeting was to provide information about the project and also to gather input from nearby residents about options for the improved pedestrian crossing. A copy of the presentation from this meeting is available below.
The meeting included an overview of the project as a whole and also a discussion of multiple options for improving the pedestrian crossing of Rogers Rd at The Stands/Winding Brook. Based on a review of feedback and the context of the intersection the City is proceeding with Option 2 - installation of median refuge island. During detailed design we will ensure that this option accommodates adequate visibility, all turning movements, and other requirements. 
Project Timeline:
Design: 2017-2018
Public Meeting: July 11, 2018
ROW Acquisition: 2019
Construction: 2020
Right of Way Clearing Quote Documents:
Project Contact:
Matt Smethurst
(812) 349-3423 or smethurm@bloomington.in.gov