Page last updated on March 28, 2023 at 1:47 pm
John Hamilton has served Bloomington residents as their Mayor since January 2016. He brings to the office a history of and a commitment to improving the quality of life for all members of the community, with a particular focus on sustainability and inclusivity. In collaboration with City Council, Mayor Hamilton has helped coordinate an unprecedented series of advancements in Bloomington:
New revenue and programs have made Bloomington Indiana's only city with a nationally accredited police department (CALEA) and a top-rated fire department (ISO 1/1x), with declining crime rates and 6 years of no fire fatalities.
Since 2016, Bloomington has developed, added, or preserved 1,121 units of affordable housing, a twenty-fold increase from the previous six years, including units for people experiencing homelessness, addiction, mental illness, or disability, as well as our growing workforce. 
Wages in Bloomington have been rising faster than those of comparable Indiana cities and in line with national wage growth trends, with thousands of new jobs following more than $3.5 billion in new investments over the past 5 years, and the state's fastest-growing co-work space
The first Climate Action Plan sets a goal of carbon-neutrality by 2050, reducing greenhouse gas emissions by 25%, and actively working toward mitigating climate change and increasing our resilience through more efficient infrastructure and sustainable development. This includes solar power, trails as transportation corridors, innovative waste and wastewater systems, and new $1.6MM annual funding for progress
A commitment to diversity, equity, and inclusion with a Racial Equity plan and two new resident-led task forces to evaluate, report, and propose recommendations to address racism and discrimination in Bloomington, including the Future of Policing Task Force 
Other major projects of the Hamilton administration include: 
Opening the largest and newest city park, Switchyard Park, a 65-acre park born from an abandoned railroad switchyard
The Trades District: A 65-acre certified technology park in downtown Bloomington, home to technology companies and professional offices, adjacent to City Hall, the B-Line trail, and downtown attractions
The purchase of 24 acres of former hospital land to be redeveloped into the Hopewell neighborhood
A partnership with public infrastructure developer Meridiam to bring open-access high-speed internet access to nearly every Bloomington resident 
Digital Equity has been addressed for three years now by the City's Digital Equity Grant Program and will be further enhanced by the partnership with Meridiam
Private sector jobs have grown and continue to do so with Catalent recently committing to bringing 1,000 new jobs with an average hourly wage that accounts for the cost of living 
Arts funding has increased as we recognize the vibrant and diverse arts community within Bloomington that engages and excites residents and visitors 
Increasing opportunities for non-motorized vehicle forms of transportation, community connections, and outdoor recreation by extending, improving, or constructing trails, multi-use paths, and greenways.
Launching Sibling Cities relationship with Palo Alto, CA, which is the first domestic relationship of its kind between U.S. cities
To celebrate the City's bicentennial in 2018, Mayor Hamilton led a $10 million bond campaign to build four major new trails, activate downtown alleys, and plant hundreds of new trees. Since 2020, Bloomington and Monroe County navigated the global pandemic with exceptional collaboration among government and the civic and private sectors, including weekly news conferences to update the public and inform about the actions that helped the community experience some of the lower rates of infection and mortality in the state. Mayor Hamilton established Recover Forward, a multi-year initiative to help our community rebound and thrive from the COVID-19 pandemic. More than $15 million has been approved to date for critical investments.    
Going forward, Mayor Hamilton plans to continue to enhance Bloomington's sustainability, with continued attention to the need for affordable and geographically accessible housing, major local investments in expanding public transit for climate mitigation and resident accessibility, and continued expansion of trails, paths, and greenways, and further energy-reducing measures to City buildings and services. 
Bloomington, like much of our country, has come to recognize ways in which our city needs to work toward greater equity and inclusivity while working against racism and inherently racist practices. Mayor Hamilton participated in anti-racism training in July 2020, and in 2021 the City contracted with The Center for Equity and Inclusion to lead anti-racism training for City of Bloomington department heads and elected officials. Mayor Hamilton is invested in this important work and listening and learning while also taking action, as noted in the task forces mentioned above. Additionally, the Bloomington Human Rights Commission has earned a perfect score on the Human Rights Campaign Index for seven consecutive years. 
Under Mayor Hamilton's leadership, Bloomington has been noted or awarded for a variety of city strengths. 
The City was Recognized by TechPoint with the prestigious Rising Tech City Award that celebrates the City's "thriving tech culture." 
The National Digital Inclusion Alliance recognized Bloomington as a 2021 Digital Inclusion Trailblazer for efforts to bridge the digital divide. 
The City's efforts at climate change mitigation brought recognition as a global leader in environmental action by achieving placement on the Carbon Disclosure Project (CDP) Cities A List in 2020. 
Bloomington achieved LEED City certification from the U.S. Green Building Council for implementing strategies aimed at improving sustainability and standard of living for residents. 
Bloomington's long commitment to planting and maintaining trees garnered the honor of being named Tree City of the World by the Arbor Day Foundation for its commitment to growing and maintaining the City's urban forest. 
Bloomington's beloved parks received fifth accreditation in 2021 for the Parks and Recreation Department through the National Recreation and Park Association and the Commission for Accreditation of Park and Recreation Agencies and 64-acre Switchyard Park brought the City the 2021 Aim Community Placemaking Award. 
Mayor Hamilton previously served as the Secretary of the Indiana Family and Social Services Administration, the Commissioner of the Indiana Department of Environmental Management, and advisor to Governor Frank O'Bannon. John also helped found and directed Washington, D.C.'s City First Bank, dedicated to strengthening low-to-moderate-income communities. In August 2021, City First Bank merged with Los Angeles-based Broadway Federal Bank to create the biggest Black-led bank in the U.S., managing  $1 billion in assets.
Mayor Hamilton was born in Bloomington, where he and his wife Dawn Johnsen, a distinguished legal scholar and nationally recognized advocate for women's rights and the rule of law, raised their two sons. Hamilton is an honors graduate of Harvard University and Indiana University Maurer School of Law. He has been awarded Sagamores of the Wabash by two Indiana Governors and a Distinguished Service Award from the Maurer School, among other recognitions.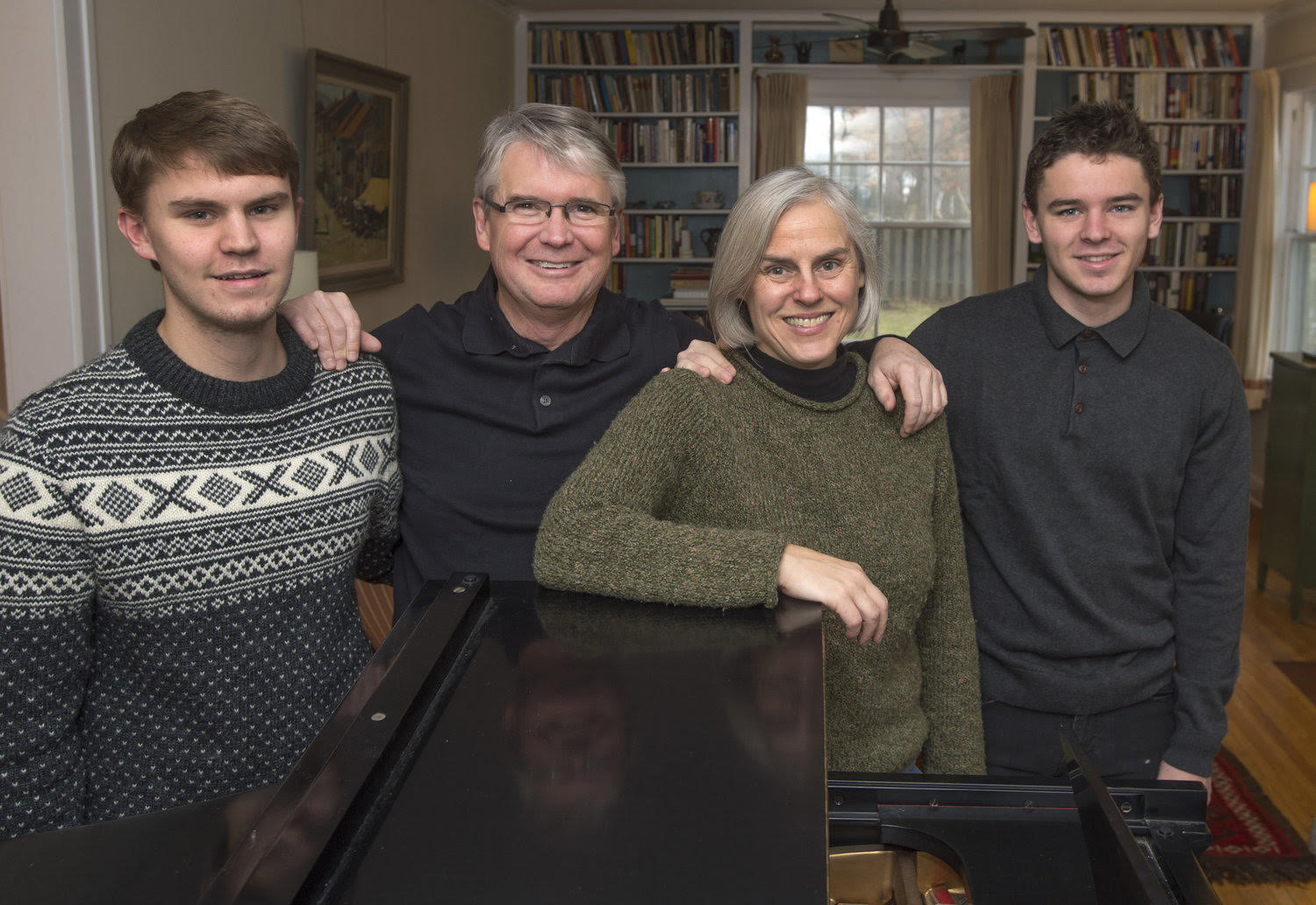 Contact Mayor Hamilton with a question, comment, or concern online or by sending a letter.
Send an email to mayor@bloomington.in.gov
Use the following address to mail a letter:
Mayor John Hamilton
City of Bloomington–Office of the Mayor
401 North Morton Street, Suite 210
Bloomington, Indiana 47404