Page last updated on April 20, 2022 at 1:21 pm
Each year, the Controller's Office gathers City department budget requests to prepare the City's annual budget. Expenditure and revenue estimates are compiled and the Mayor with input from the Common Council makes decisions regarding spending priorities. Individual departmental budgets are presented to the Common Council in mid to late August. The Council's public hearing on the budget occurs in late September with approval in mid-October. Once approved the budget is submitted to the Department of Local Government Finance via the State's Gateway portal. The DLGF will then issue a final budget order. 
Approved Budget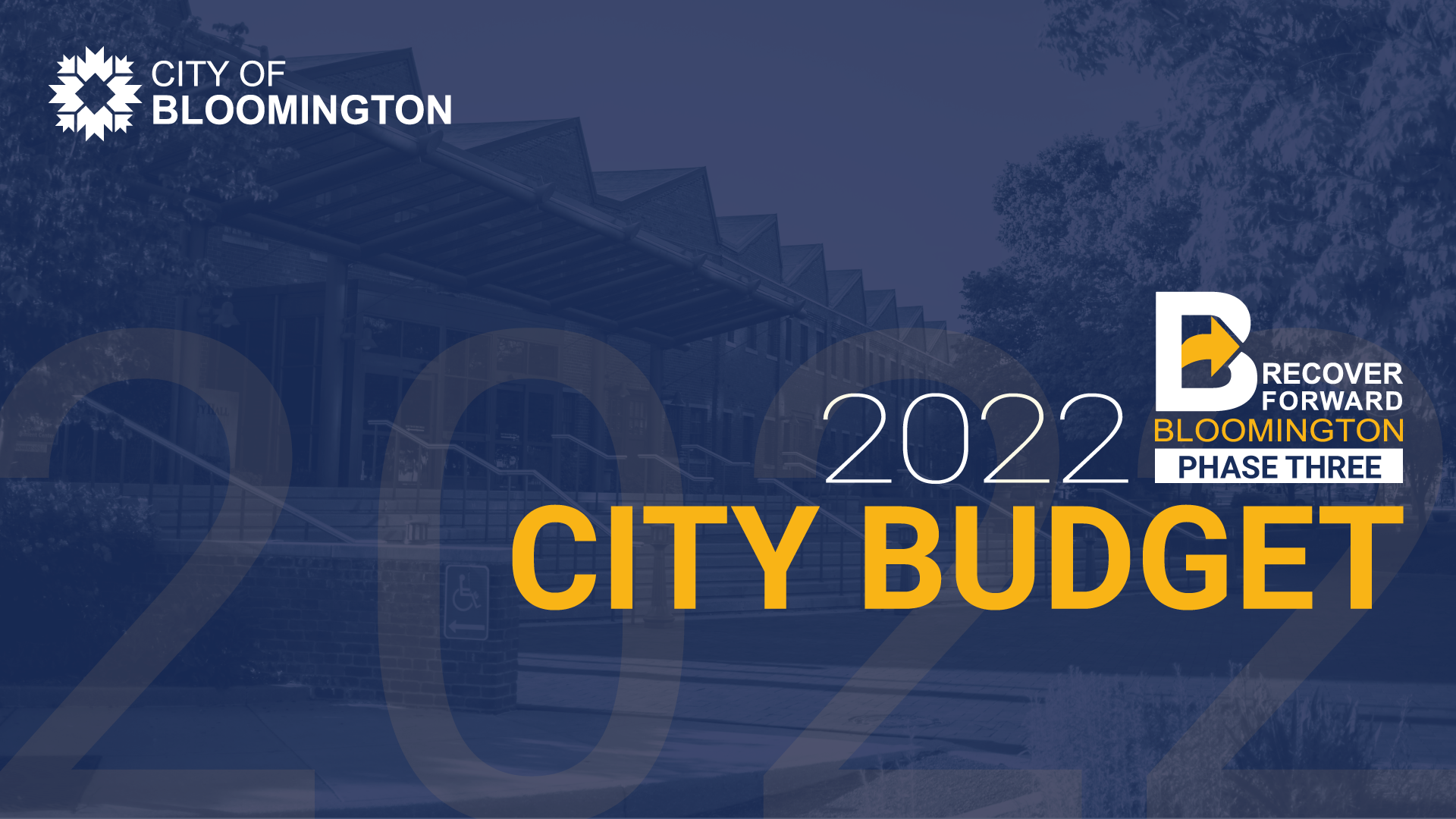 2022 Proposed Budget
2022 Written Budget Advance Questions/Comments from City Council
2022 Presentations to City Council
All Budget Hearings will be accessible via Zoom at: https://bloomington.zoom.us/j/99872453695?pwd=aE5tTE1CWncxaXk4a3RjUWdPeXVZQT09
Monday, August 23, 2021, at 6 p.m.
Human Resources, Legal/Risk Dept., ITS Dept.,
City Council Office, Office of the Controller, and Office of the Mayor
Click here for Monday's presentations.
Tuesday, August 24, 2021, at 6 p.m.
Fire Department, Police Department, Bloomington Transit , and Utilities
Click here for Tuesday's presentations.
Wednesday, August 25, 2021, at 6 p.m.
Bloomington Housing Authority, City Clerk's Office, HAND, Economic and Sustainability Development, Community and Family Resources, and Parks and Recreation
Click here for Wednesday's presentations.
Thursday, August 26, 2021, at 6 p.m.
Engineering, Planning and Transportation, and Public Works (Admin, Animal Control, Facilities, Fleet, Parking, Sanitation, and Street)
Click here for Thursday's presentations.
Click here for video of all the 2022 Budget presentations.
Questions? Contact the Controller's Office at controller@bloomington.in.gov or at 812-349-3412.