The E. Allen Street project is a pilot neighborhood greenway installation from S. Walnut Street to S. Henderson Street. Neighborhood Greenways are residential streets with low volumes of auto traffic and low speeds where people walking and people bicycling are given priority. Neighborhood Greenways allow access to motor vehicles, but priority is placed on walking and bicycling.
Project Location: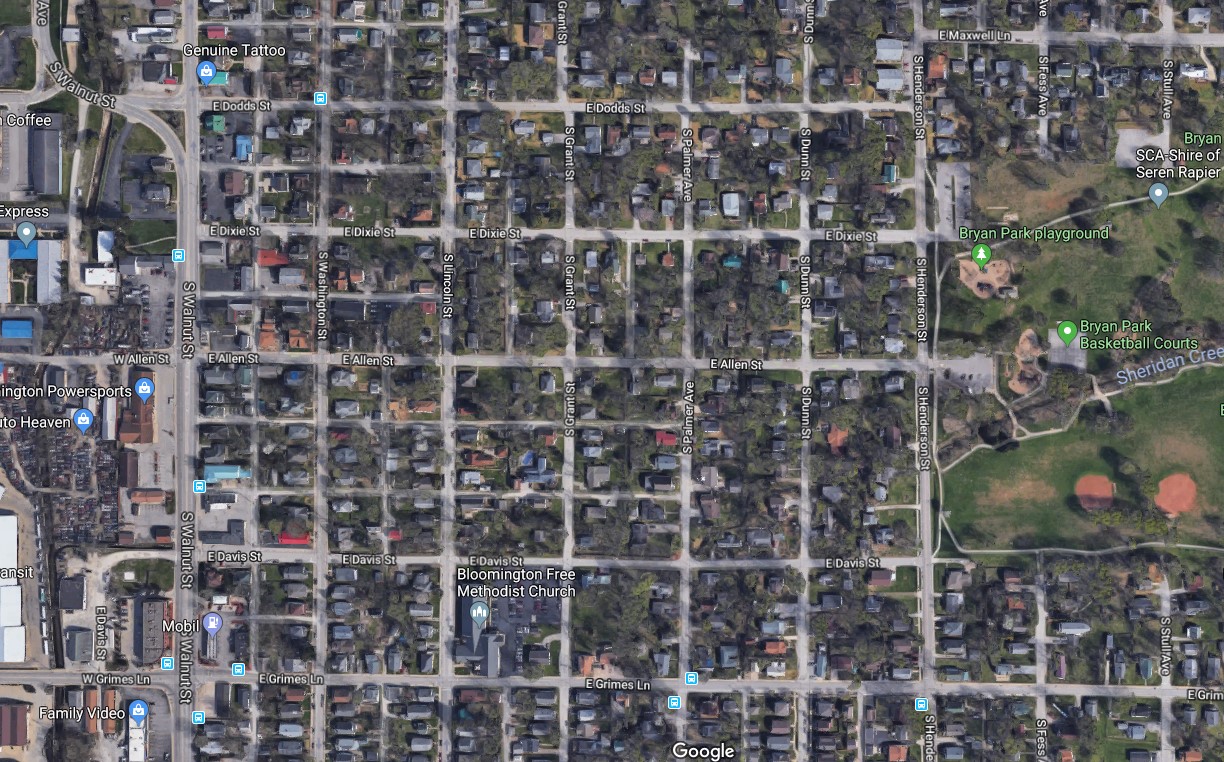 Project Description: 
This project uses temporary materials including speed cushions and bump-outs in order to reduce motor vehicle speeds and increase comfort and safety for pedestrians and bicyclists on E. Allen Street. This street was identified as a Neighborhood Greenway in the Bicycle and Pedestrian Transportation and Greenways System Plan. The temporary materials and pilot installation allow for residents and greenway users to provide feedback before committing to a permanent design for the Neighborhood Greenway. 
Project Timeline
The pilot project was installed the week of April 23, 2018. The duration of the installation will depend on feedback received and overall use of the pilot neighborhood greenway.
Thank You! to everyone who filled out the online survey. Feedback is currently being evaluated. The next discussion of this project will be held during the Bryan Park Neighborhood Association meeting on July 24th, 2018.
Project Contact:
Beth Rosenbarger

(812) 349-3423 or rosenbab@bloomington.in.gov