This project will install a sidewalk on the north side of Morningside Drive from Sheffield Drive to Park Ridge Road.
Project Map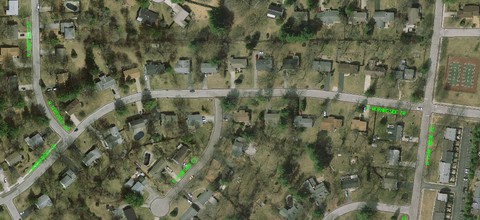 Project Description
Funding for design, right-of-way, and construction is provided through the Common Council Sidewalk Committee. This sidewalk is expected to be constructed within existing public right-of-way.
Bynum Fanyo and Associates, Inc. has been selected as the engineering consultant for this project.
Projet Timeline
Design: 2016
Construction: early 2017 (Construction is complete)
Project Contact
Matt Smethurst
(812) 349-3423 or smethurm@bloomington.in.gov