This project would install a sidewalk on the west side of South Rockport Road from approximately 280 feet southwest of West Graham Drive to South Pinehurst Drive.
Project Map: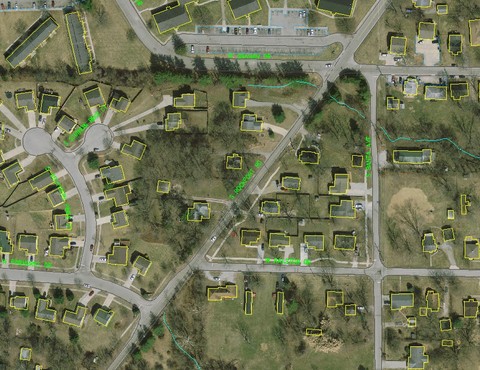 Project Description
The sidewalk would connect the recently completed sidewalk to the north with the upcoming sidewalk to the south (part of the Tapp-Rockport intersection project). Funding for design and construction is provided through the Common Council Sidewalk Committee.
Bledsoe Riggert Cooper James was been selected as the engineering consultant for this project.
Project Timeline:
Design: 2017
Bids due by November 14th, 2017 (see invitation to bidders)
Construction: Spring 2018
Bidding Results

| | |
| --- | --- |
| C&H Lawn & Landscaping, Inc. | $216,800.00 |
| Groomer Construction, Inc. | $175,298.00 Awarded |
| E&B Paving, Inc. | $268,300.00 |
| Crider & Crider, Inc. | $276,870.00 |
| Milestone Contractors, LP | $288,375.00 |
Project Contact:
Russell White
(812) 349-3525 or whiter@bloomington.in.gov