Page last updated on January 7, 2022 at 10:10 am
The Frank Southern Ice Arena is open for the 2021-22 season. The use of face coverings is required at all times while inside the Frank Southern Ice Arena.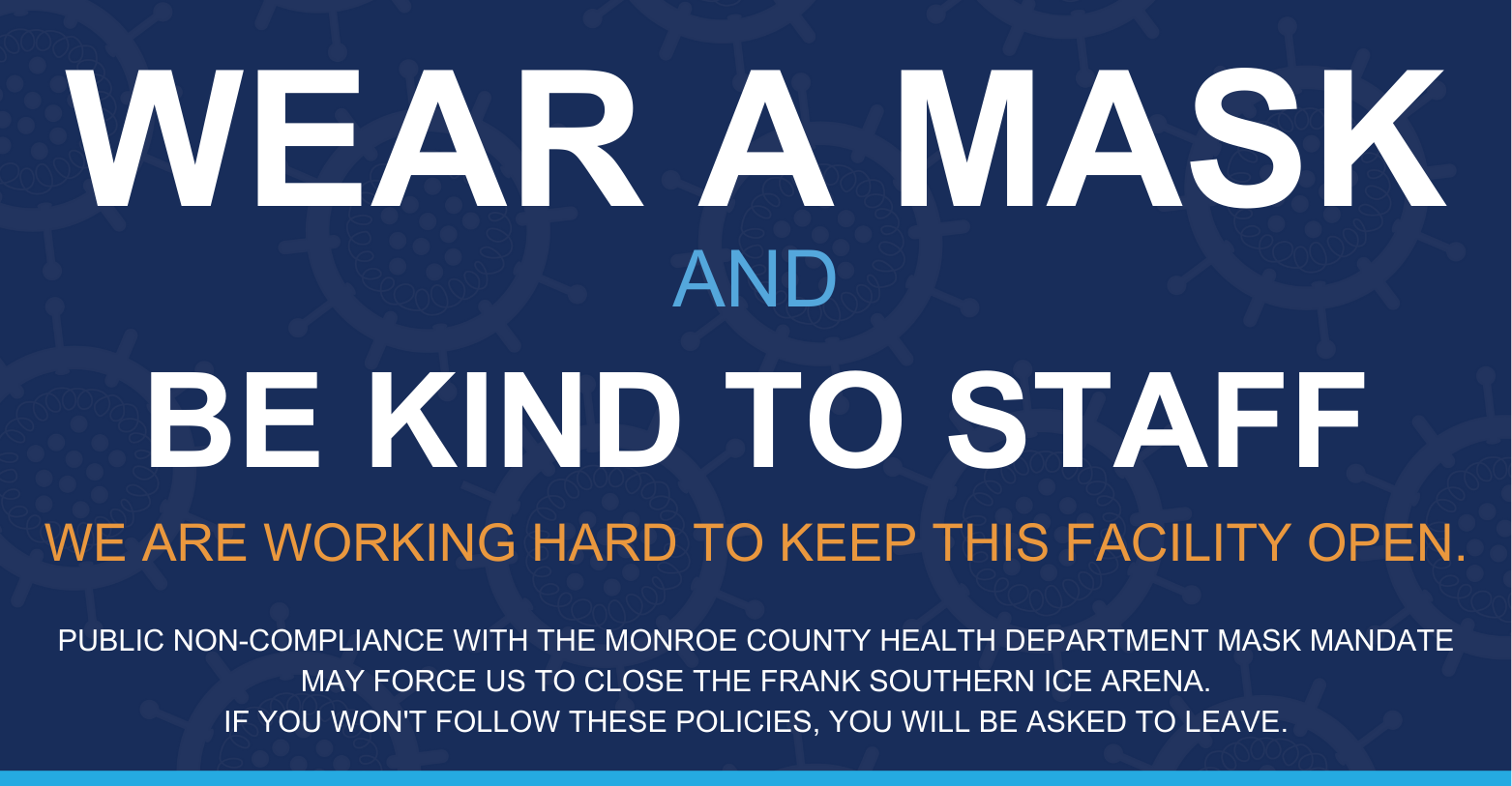 The arena is open daily for public ice skating only during scheduled times.
Public Skating Times
Monday through Friday: Noon-2:30 p.m
Friday: 7-9 p.m.
Saturday: 1:30-3 p.m., 7-9 p.m. (Lunar Skating), 9:15-11 p.m. (Night Owl Skating)
Sunday: 3-5 p.m.
Ice Arena General Admission
Admission: $6/person; ages 4 yrs. and younger admitted free
Skate Rental: $3
Sports Facility Manager: Dee Tuttle
Sports Facility/Maintenance Manager: Hsiung Marler
Facility Information: ice pad, party room, locker rooms, restrooms, concessions, lobby, skate rental, skate sharpening
Accessibility: Accessible lobby area and restrooms; designated parking spaces
Scholarships
The Bloomington Parks Foundation provides youth scholarships for The Skating School, Hockey Initiation, and House Hockey. Scholarship applications can be obtained at the Parks and Recreation office, located at 401 N. Morton St. Suite 250 inside City Hall, Monday through Friday, 8 a.m. - 5 p.m. Scholarship applications must be submitted at least two weeks prior to the start of the program for which applying. Proof of income and Monroe County, Indiana residency is required. For more information about how to apply for a youth scholarship for Parks & Recreation Department programs, call 812-349-3700.