Blooming Neighborhoods is BACK in 2021!
This year's celebration will take place on Saturday, September 25 at the Bloomington Community Farmers Market.
Mark your calendars and stay tuned for more information!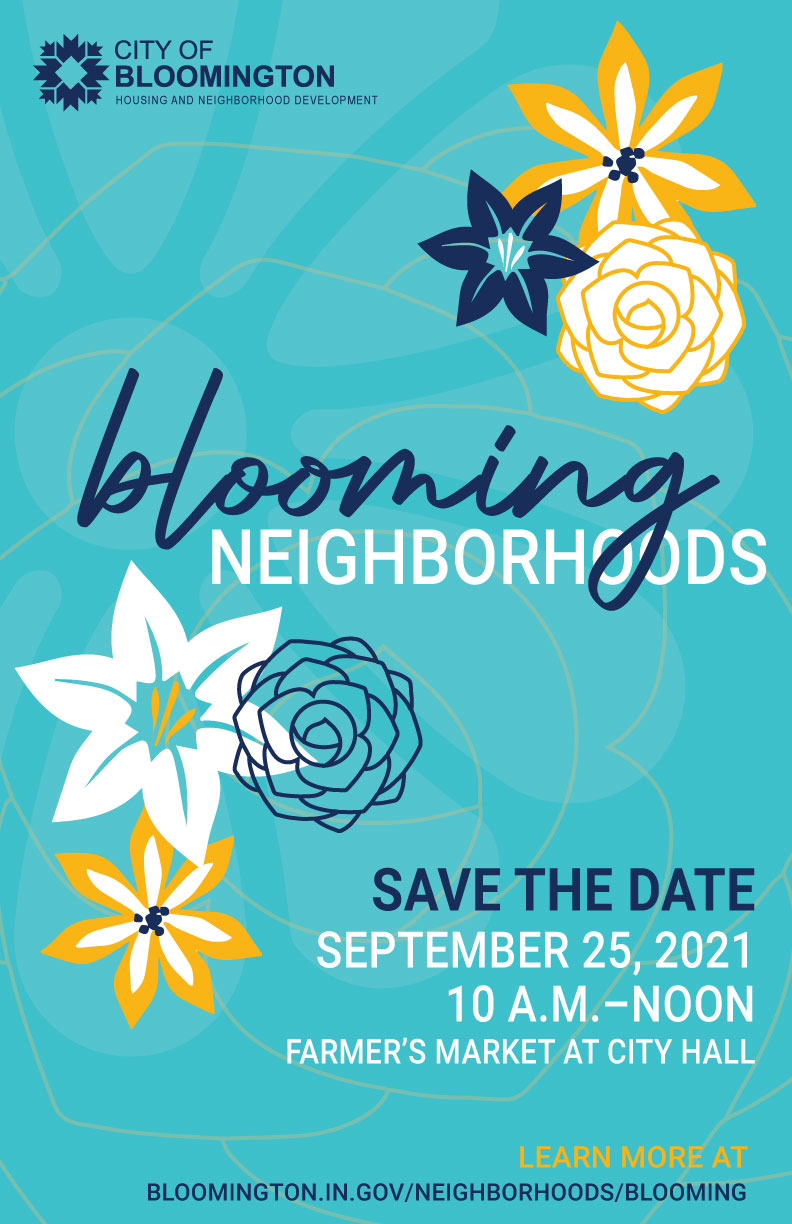 Celebrating Bloomington's Neighborhoods in 2020
Happy National Good Neighbor Day!
September 28, 2020
Blooming Neighborhoods Video
The Blooming Neighborhoods celebration has been an annual Bloomington tradition for over 20 years. This year we are unable to celebrate in person, so HAND has produced a video to commemorate Bloomington's neighborhood associations. Check it out!
Bloomington Neighborhood Association Logo Contest Winners
CONGRATULATIONS TO COVENANTER AND FRITZ TERRACE NEIGHBORHOOD ASSOCIATIONS!!
Covenanter and Fritz Terrace neighborhood associations each submitted a logo for the HAND Logo Contest. Since these were the only entries, it was decided that HAND would declare them co-winners. Their logos were beautiful, thoughtful, and dynamic, and each evokes the vibe of their respective neighborhoods. Below are their logos, along with their descriptions of how the logos represents them.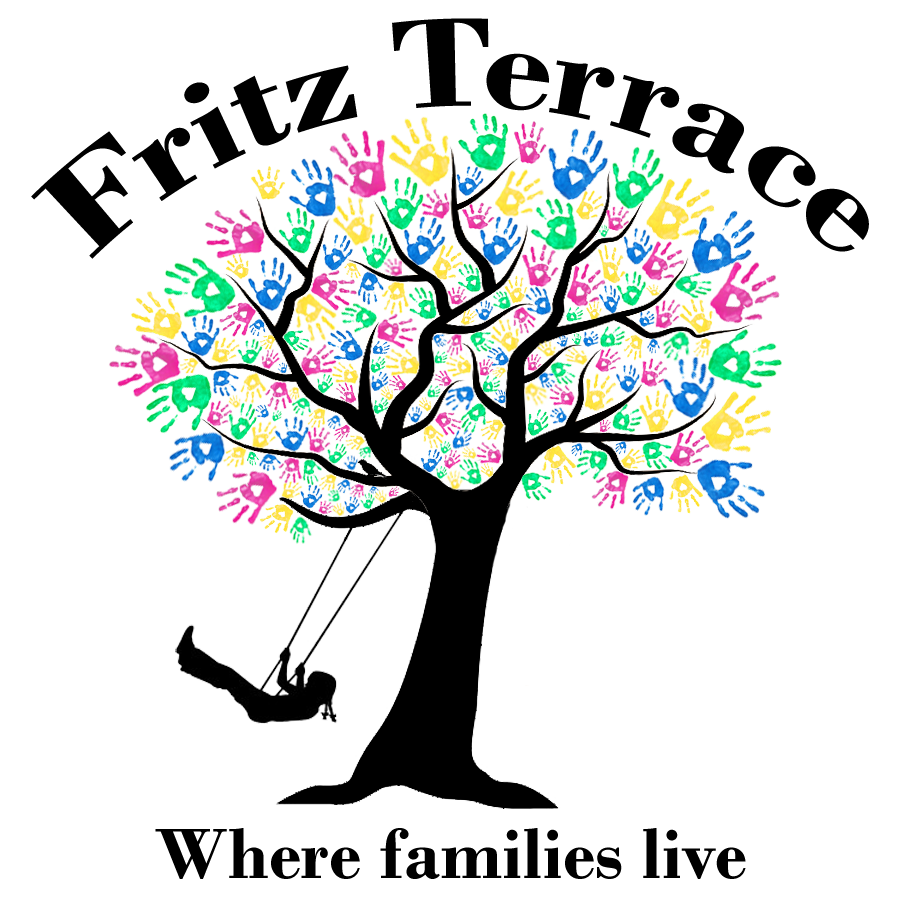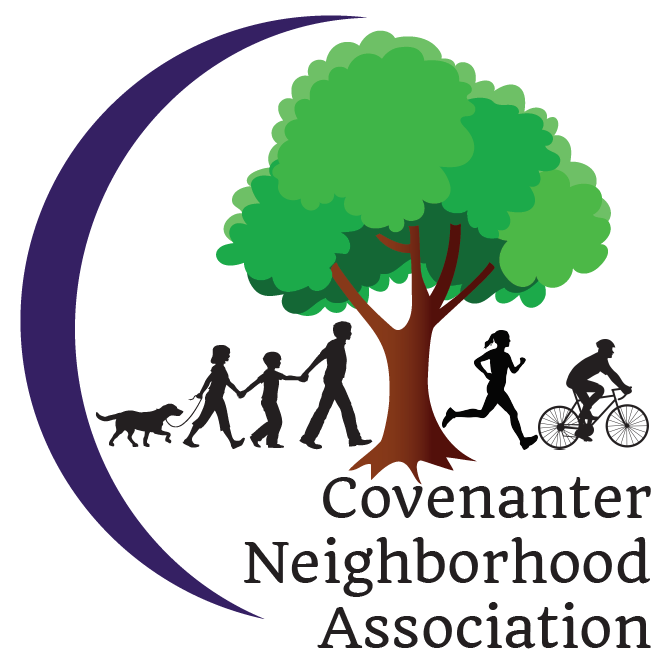 Blue Ridge Neighborhood Association contributes to Blooming Neighborhoods
Linda and Paul Kern of Blue Ridge neighborhood have taken a deep dive into the history of their neighborhood, once known as Blue Ridge Estates. They kindly shared with HAND the first book in the mini-series they've compiled. You can read all about it here.