About Annexation
The City of Bloomington is continuing the process of annexing eight areas adjacent to the current municipal boundaries into the city. Although these areas are already part of the Bloomington community, they are not within the city's municipal boundaries at this time. The proposed annexations will allow for the long-term planning necessary to accommodate a growing community and facilitate the planning, budgeting and delivery of services and infrastructure. 
Areas annexed into Bloomington receive enhanced services including policing, trash and recycling curbside collection, street and sidewalk/path construction and maintenance, stormwater management, access to Bloomington Transit, safety inspections for rental housing, neighborhood grants, trails, playgrounds and parks and more. Sewer service may be provided to those not already receiving it. Those receiving sewer services now will experience a reduction in their rates. 
For much of its history, Bloomington regularly used annexation to keep pace with increases in population and development; however, the city's last annexation took place in 2004. As a result, the city limits no longer correspond to the developed extent of the community, which has experienced substantial growth outside the existing boundaries over the last 17 years. The Annexation History Map shows how annexation has shaped the map of Bloomington over the years.

Frequently Asked Questions about the current annexation process are answered here.
Update
Mayor John Hamilton, in coordination with Bloomington Common Council leadership, has announced that the City will resume the annexation process that began in 2017 and was then unconstitutionally terminated by the State legislature that April. Resumption of the months-long legal process from the point at which it was interrupted will begin with the distribution of revised and updated fiscal plans for the proposed annexation areas in early May.
The required fiscal plans will be presented on May 12 to the City Council for consideration, which if adopted would then be followed by formal notice to current property owners, public hearings to review and evaluate proposed boundaries, and the Council's vote to approve and/or amend the annexation ordinances, anticipated in September. Throughout the process there will continue to be opportunities for re-evaluation based on public input, new information, and additional review. Any areas that are annexed would likely formally become part of the city at the beginning of the year 2024, allowing ample time for transition and planning.  
The annexation process is continuing after the Indiana Supreme Court's finding in favor of the City of Bloomington on December 15, 2020, declaring unconstitutional a section of the 2017 budget bill that stopped Bloomington's proposed annexation.
April 28, 2021: City Annexation Process to Resume in May, After Illegal Termination in 2017 by Legislature–Click here.
December 15, 2020: Indiana Supreme Court Decision–Click here.
December 15, 2020: City Press Release, Indiana Supreme Court Finds For Bloomington in Declaring State Statute Unconstitutional–Click here.
April 18, 2019:  The Monroe County Circuit Court rules in favor of the City of Bloomington, finding state legislation terminating the 2017 annexation process was unconstitutional–Click here.
August 29, 2018: Brief of Appellee–Click here.
May 24, 2017: City Press Release, City Files Lawsuit Challenging Constitutionality of State Legislation–Click here.
April 30, 2017: Mayor Hamilton's Remarks to City Council on Annexation–Click here.
Address Lookup
To search whether a property address is slated for possible annexation, you can use the property lookup tool below. Property listings are also available as a dataset.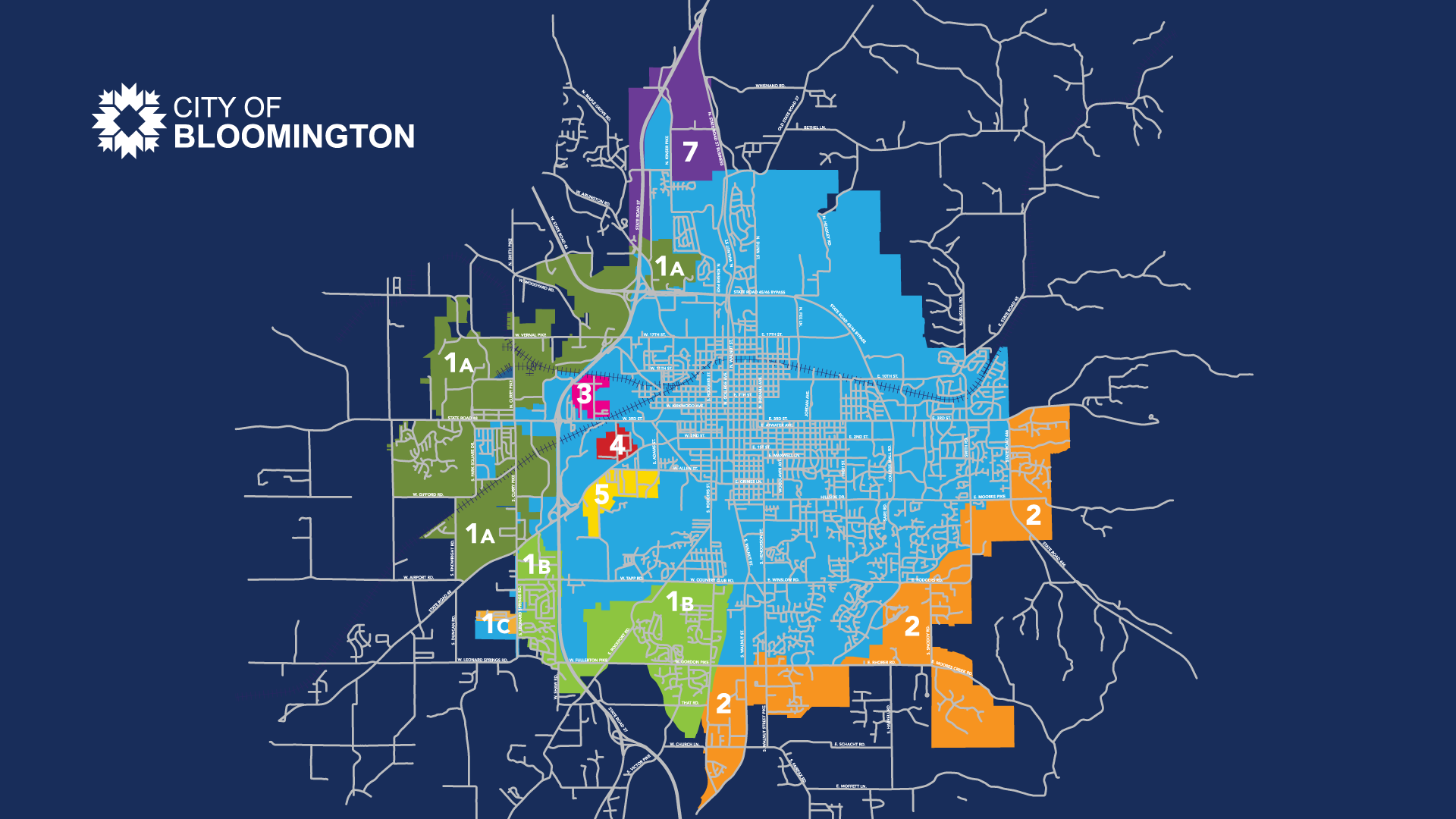 Maps
Area Maps
Annexation History Map & Comparison Maps
Comments
We want to hear from you. Please use this online form to provide your comments about the proposed annexation. You may also share your comments with the City at 812-349-3808.